LEISURE: That's a wrap – Kate Adie brings this year's literary festival to a close with a sell-out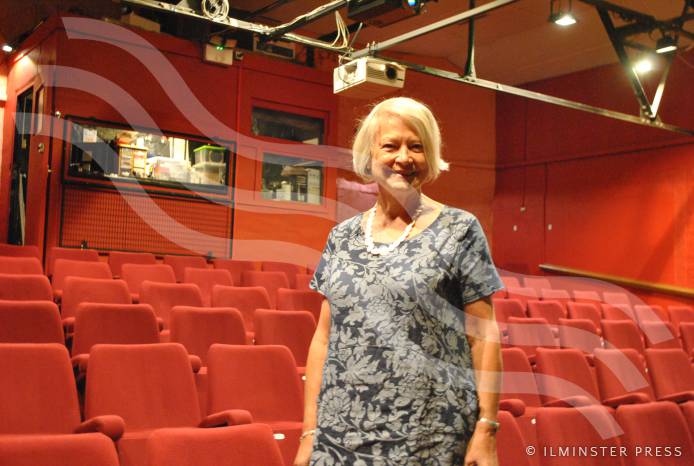 THE curtain came down on the 2019 Ilminster Literary Festival in fantastic sold-out style when the award-winning and highly-respected former BBC news reporter Kate Adie enthralled an audience at the Warehouse Theatre.
The theatre was packed to listen to the battle-hardened TV news correspondent who had reported from war zones from around the world in an amazing career which saw her first come to prominence when the SAS famously stormed the Iranian Embassy in London in 1980.
Kate Adie, however, was at the Warehouse to talk about her book entitled Fighting on the Home Front – The Legacy of Women in World War One.
It proved a hugely popular evening and was a perfect finale to the 2019 Ilminster Literary Festival which ran from May 28 through to June 6.
The festival, now having completed its fourth year, was set up to offer local people of all ages in Ilminster and the surrounding areas an exciting and enjoyable opportunity to meet a variety of authors, editors, and script writers through discussion, talks and meetings.
The 2019 festival certainly did not disappoint with a packed itinerary of events including well-known guests including former Home Secretary, Alan Johnson, and award-winning blogger Slummy Single Mummy aka Jo Middleton.
Organisers have thanked everyone who supported the festival and attended many of the varied programme of events which helped to make it the biggest and best yet.
It was especially pleasing to see young people interested in the festival with the junior poetry recital competition being a particular highlight held at Greenfylde First School in Ilminster and the writing competition where budding authors put pen to paper.
PHOTO: Kate Adie at the Warehouse Theatre in Ilminster. Photo – Steve Sowden.
Tags:
Leisure.