CLUBS AND SOCIETIES: Church concert hits right note with Minster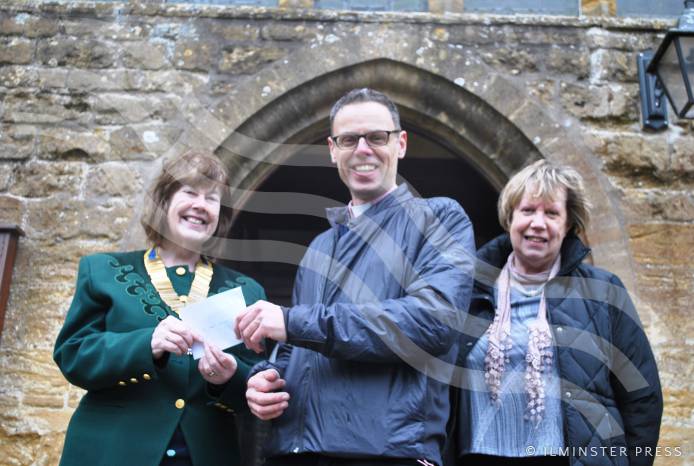 THE vicar of the Minster Church in Ilminster, Rev Nigel Done, was delighted to receive a cheque for £552 from local Rotarians.
The money came from the proceeds of a charity concert held at the Minster on February 23, 2018, and hosted by Ilminster Rotary Club.
The concert featured performances from Serenade and The Belles local choirs, Barrington Ukelele Band, young soloist George Souster and Huw Morgan.
Rev Done said he would like to thank Ilminster Rotary Club for its wonderful donation and to everyone who supported the charity concert.
A further £482 was presented by the club to the Warehouse Theatre in Ilminster towards its ongoing fundraising project to enhance facilities at the theatre in Brewery Lane.
Ilminster Rotary Club has also presented £186 to Ilminster Christmas Lights committee chairman Clinton Bonner with money raised during Carol singing around the town's pubs in the lead-up to last year's festive season.
PHOTO – TOP: Rev Nigel Done, of the Minster Church, receives a cheque for £552 from Ilminster Rotary Club president Veronica Horman (left) and Rotarian Brenda Lake. Photo: Steve Sowden.
Tags:
Leisure.