LEISURE: Easter workshop is a creative and colourful success for Cottage Flowers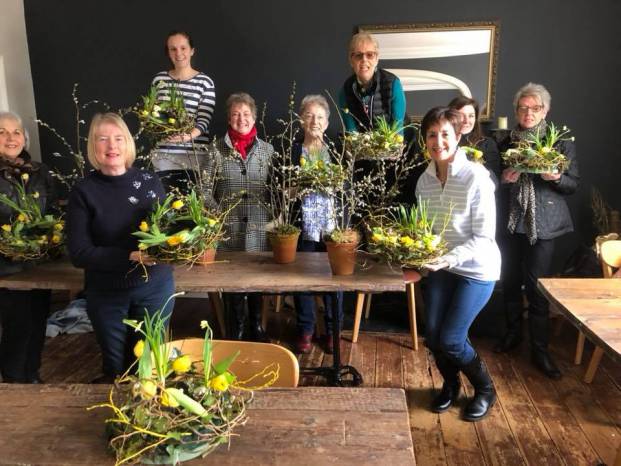 THE talented team of florists at Cottage Flowers in Ilminster was delighted to welcome nine ladies to its creative Easter workshop.
The workshop was held on Thursday (March 22, 2018) at The Retreat café/restaurant in the Market Square of Ilminster and proved another colourful success.
A spokesman for Cottage Flowers said: "We had nine lovely ladies who we taught how to make Easter themed table centre pieces to take home along with Easter Egg Trees!
"They were amazing and we really had a lovely time."
The ladies from Cottage Flowers are now looking forward to their Easter demonstration on Tuesday (March 27, 2018) which will be held at the Warehouse Theatre in Brewery Lane, Ilminster, from 10am to 1pm.
It will be a morning full of inspirational spring themed floral designs and homemade refreshments and a raffle – to help raise money for the Warehouse.
If there are any tickets still available either pop into Cottage Flowers in East Street, Ilminster, on Monday (March 26, 2018) or phone 01460-53020.
PHOTO – TOP: The nine ladies at the Easter workshop. Photo courtesy of Cottage Flowers.
Tags:
Leisure.