CLUBS AND SOCIETIES: Giles cartoons come to life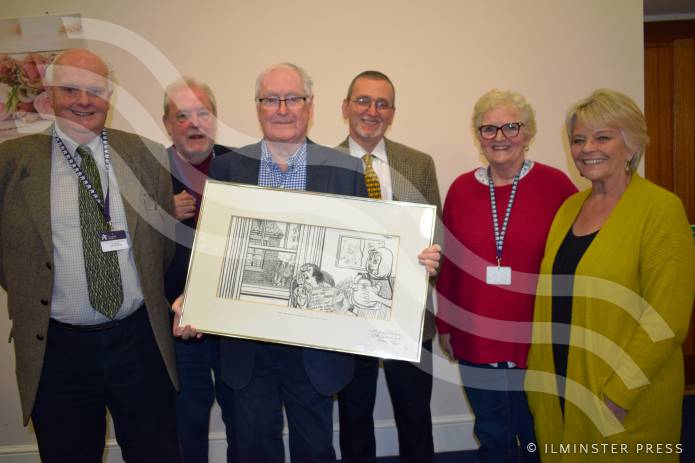 A PRESENTATION about the life and times of renowned cartoonist Carl Giles was given to members of the Arts Society Neroche South Somerset group near Ilminster.
The society met at Frogmary Farm at South Petherton where they listened and laughed as Barry Venning took them on a pictorial journey of Giles' cartoons which became so popular in the Daily Express and Sunday Express from 1943 to 1991.
Giles' favourite creation was Grandma Giles – a fearsome, black-clad, gambling, drinking, battle-axe – because she allowed him to say things through cartoons that he was too polite to say in person.
Among the audience was Michael Farlam who brought with him an original cartoon drawn by Giles incorporating the Westland Wisp – which was built in 1976 as a remotely piloted observation helicopter better known these days as a drone.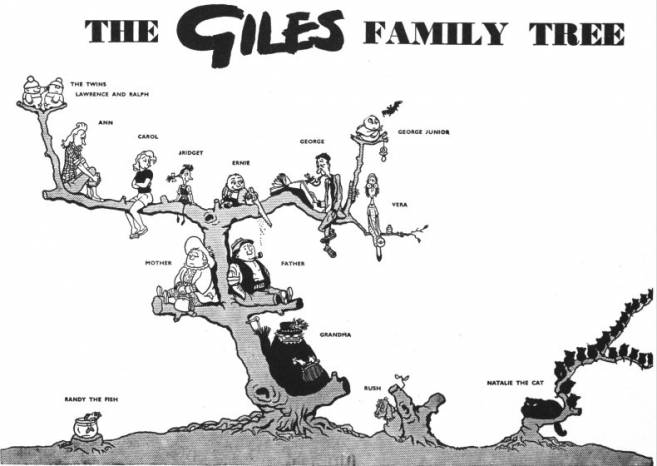 The cartoon shows a man reading a newspaper with the headline "New tiny copter – it spies, snoops, reports, listens and looks like nothing on earth" with the man, looking at a nosy neighbour peering out from behind a curtain, saying "It's still a darn sight better looking than the one we've got next door."
Mr Farlam said he had worked on the Westland Wisp project and was lucky enough to have received a signed copy of the Giles cartoon.
The Neroche society has been offering members an interesting programme of lectures, study days, visits and other arts-related events since it was first founded in 1973.
It is now part of an internationally strong organisation, The Arts Society, made up of more than 380 groups in the UK and overseas.
PHOTO: Pictured (from left) are Arts Society Neroche South Somerset chairman Bob Griffiths, treasurer David Adams, Giles cartoon owner Michael Farlam, Giles expert Barry Venning, society membership secretary Maralyn McIver and secretary Sue Collard. PHOTO: Christine Jones.
Tags:
Leisure.