CLUBS AND SOCIETIES: Lions support St Margaret's with Easter eggs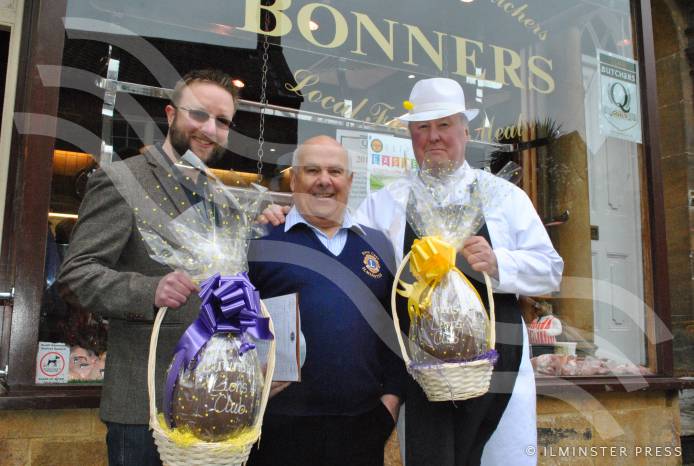 THE latest fundraising venture by members of Ilminster Lions Club has proved to be an eggs-cellent success once again.
The charitable organisation hopes to have raised around £1,000 for St Margaret's Somerset Hospice in its successful Easter Egg raffle.
The Lions got the support of 18 different shops and outlets in the Ilminster area to hold a raffle where people paid a £1 a go to take part.
Organisers would like to thank everybody who agreed to hold an Easter Egg raffle in the Ilminster area and to all those people who bought a ticket.
Ilminster Lions Club members Andrew Lawson (left) and Dave Case (centre) are pictured with Clinton Bonner, of Bonners Butchers in Ilminster, which was one of the outlets taking part in the Easter Egg raffle.
Tags:
Leisure.