LEISURE: Great Scott! Co-director for final time at Warehouse Theatre with Present Laughter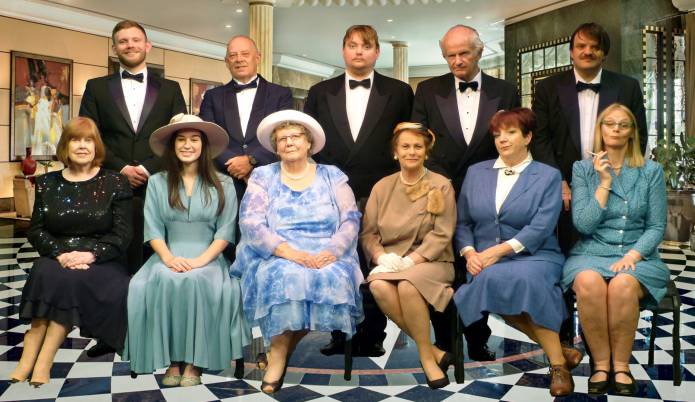 EXPERIENCED theatre director Scott Waldie is currently putting the finishing touches at the Warehouse Theatre in Ilminster to his latest and probably final production.
Scott has teamed-up with Leane Taylor as co-directors with Present Laughter which will be performed at the Warehouse in Brewery Lane from June 26-29.
While this might well be Scott's final play as a director before taking a well-earned retirement, it is hopefully the first of many for Leanne.
 The production also marks the happy partnership between amused and appreciative audiences and the "master" of entertainment, Noel Coward, as it is the fourth of Coward's plays to have appeared at the Warehouse in less than a decade.
The plot of Present Laughter depicts a few days in the life of the successful and self-obsessed light comedy actor, Garry Essendine, as he prepares to travel for a touring commitment in Africa.
Amid a series of events bordering on farce, Garry has to deal with women who want to seduce him, placate both his long-suffering secretary and his wife, cope with a crazed young playwright, and overcome his impending mid-life crisis. The character is a caricature of the author's real-life persona, as Coward readily acknowledged.
Like the directors, the cast is a subtle blend of the old and experienced and the up and coming, with the interesting infusion of Maat Ward from Taunton in the lead role.
You do not have to be nostalgic for the 1940s to enjoy this comedy.  Coward's wit is as poignant today as it was nearly 80 years ago.
Tickets available online at www.thewarehousetheatre.org.uk  or from Harrimans Menswear in Silver Street, Ilminster, priced at £10 for adults and £5 for children and students.
PHOTO: The cast of Present Laughter.
Tags:
Leisure.