LEISURE: Cottage Flowers team take to the stage for the Warehouse Theatre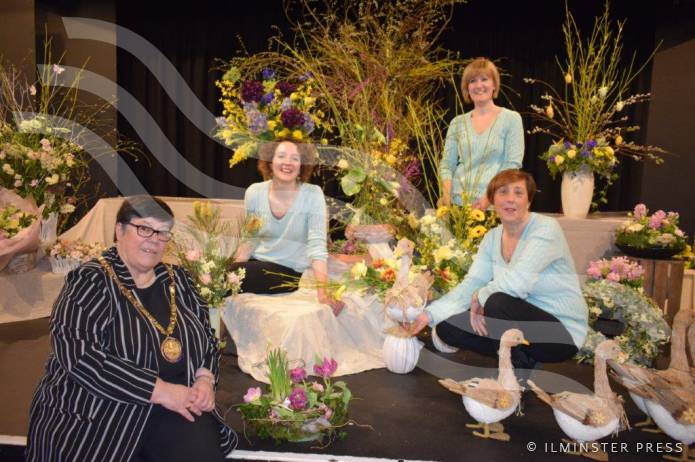 WELL-KNOWN Ilminster floristry shop owner Angie Blackwell certainly came up trumps for the town's Warehouse Theatre during a flower arranging demonstration.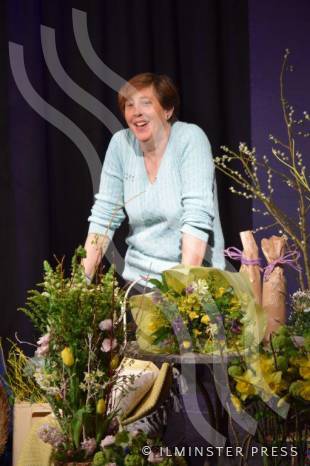 Angie was joined by Jacalyn Arscott and Holly Harris from Cottage Flowers in East Street and they entertained a full-house audience at the theatre in Brewery Lane with a four-hour show entitled Springing into Easter.
PHOTO - TOP: The Mayor of Ilminster, Cllr Val Keitch, with (from left) Jacalyn Arscott, Holly Harris and Angie Blackwell from Cottage Flowers.
PHOTO - RIGHT: Angie Blackwell.
They would like to thank everyone who attended and supported the event which was in support of the Warehouse Theatre's expansion plans.
Angie said: "We had an amazing time and we'd like to say thank you to the 100-plus people who came and supported us at the Warehouse.
"We love showing people what we do at Cottage Flowers, but we love even more being able to inspire them and give them ideas on how to make amazing decorations!"
Among the audience was Ilminster Mayor, Cllr Val Keitch, who was delighted the demonstration had proved so popular.
More photos from the flower arranging demonstration can be found on this link - http://www.ilminsterpress.co.uk/blog/2018/04/02/springing-into-easter-march-27-2018/ - with photos taken by Christine Jones.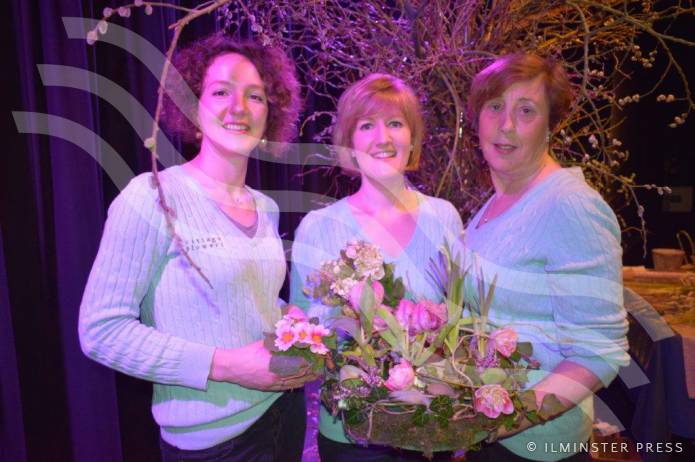 PHOTO - ABOVE: Angie Blackwell (right), of Cottage Flowers, along with Jacalyn Arscott (left) and Holly Harris.
Tags:
Leisure.