BUSINESS: Lucky Karen wins meat hamper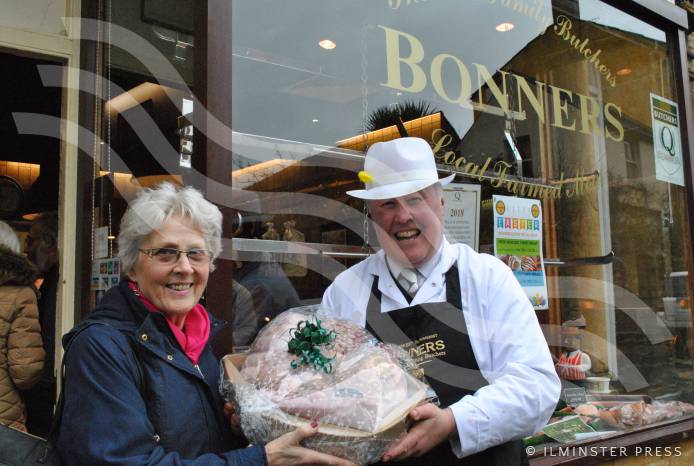 ILMINSTER butcher Clinton Bonner was delighted to hand over a tasty meat hamper to the winner of a competition he held on social media.
Clinton, of Bonners Butchers, presented the hamper to Karen Wrenn after she was chosen at random to win the hamper containing £50 worth of meat consisting of 2.5kgs of local topside, 2kg chicken, 16 prize-winning sausages, eight pork steaks and 1kg of mince beef.
The competition was held on Clinton's Bonners the Butchers page on social networking Facebook to help celebrate National Butchers Week.
PHOTO: Clinton Bonner with hamper winner Karen Wrenn.
Tags:
Business.