LEISURE: Festive fundraiser for Warehouse Theatre's expansion plans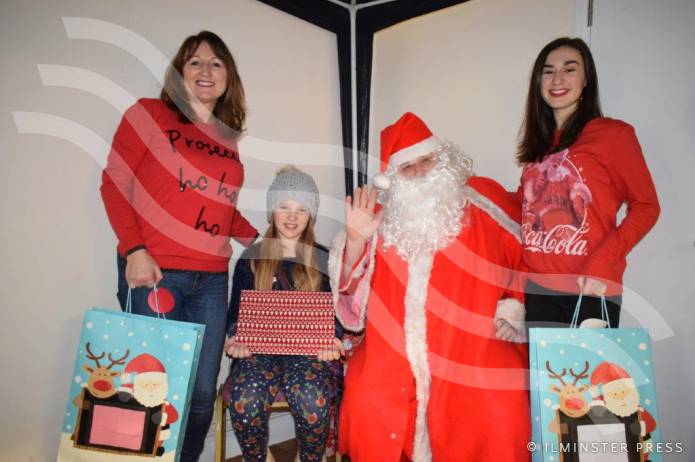 FATHER Christmas came out to support the Warehouse Theatre's expansion plan project in Ilminster by attending a fundraising festive bazaar.
Santa was the star guest at the theatre's Christmas Bazaar which was held at the Archie Gooch Pavilion at Britten's Field, off Canal Way, Ilminster, on Saturday (December 2, 2017).
He positioned himself in his assembled grotto and was able to meet with local children to make sure that they had been good during the year, while bazaar visitors were able to enjoy a variety of stalls and activities which raised around £400.
Proceeds from the event will go towards the Warehouse Theatre's expansion plans where the Ilminster Entertainments Society is looking to try and buy the Old Bakery building which is next to the theatre in Brewery Lane.
The extra building will provide much-needed storage for scenery and costumes and at the same time allowing the group to create more rehearsal space and dressing rooms.
"This will prove invaluable – especially for our expanding youth theatre," said an IES spokesman. "Through the generosity of the vendor we have until the end of March 2018 to raise the money needed - £125,000."
The fundraising campaign has currently gone very well and £90,000 sits in the coffers, so there is still some way to go, but light is at the end of the tunnel.
"Many thanks to everyone who came and supported our Christmas Bazaar and obviously a big thank you to Father Christmas," added the spokesman.
The Warehouse Theatre will be hosting a night of Christmas Bingo fun at the theatre on Thursday, December 14, 2017, at 7.30pm.
The theatre is owned and run by Ilminster Entertainments Society which was formed in 1947 – so this year marks its 70th anniversary.
PHOTO - TOP: Father Christmas with a young visitor and his trusty helpers at the Archie Gooch Pavilion.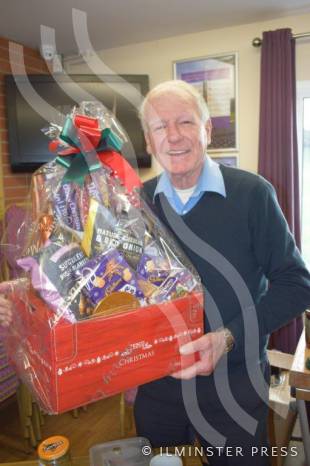 PHOTO - ABOVE LEFT: Malcolm Young with a fantastic chocolate-inspired draw pize which was up for grabs.
PHOTO - ABOVE RIGHT: Jacob Paul with some packets of special reindeer food he had made. 
Tags:
Leisure.