CLUBS AND SOCIETIES: Ilminster Lions give a helping hand to Community Shed project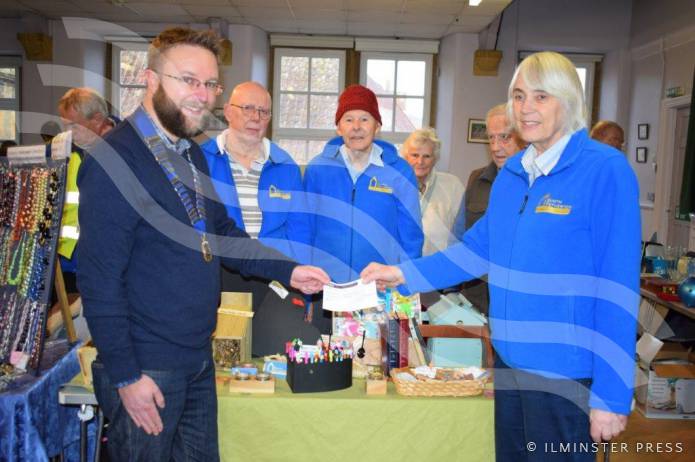 THE Ilminster Lions Club has supported a really great community project which has brought local people together.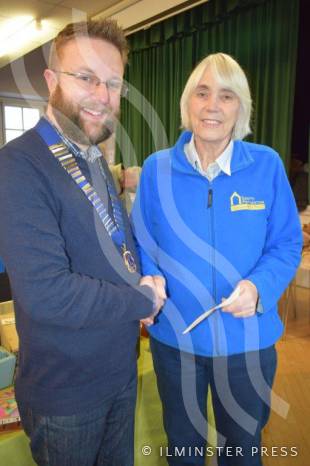 Lions club president Andrew Lawson presented a £120 cheque to the South Petherton Community Shed project on Saturday (December 2, 2017).
The Community Shed is based at The David Hall arts centre in South Petherton and held every Thursday from 2pm until 4pm and is like a bigger version of a garden shed where people generally gather together, rather than work alone, to make or mend things to support the local community and to build projects to support the group.
A spokesman said: "The Community Shed allows people to form new friendships and helps reduce isolation and relieve loneliness.
"Everyone is welcome. The first session is free or just pop in and join us for a cup of tea and see what goes on."
Anyone wanting further information about the South Petherton Community Shed can phone 01460-240943 or email yeovilshed@gmailcom .
PHOTOS: Ilminster Lions Club president Andrew Lawson is pictured presenting the South Petherton Community Shed group with a cheque for £120.
Tags:
Leisure.