LEISURE: Oyez, oyez! Ticket sales are going well for Goodnight Mr Tom – don't miss out!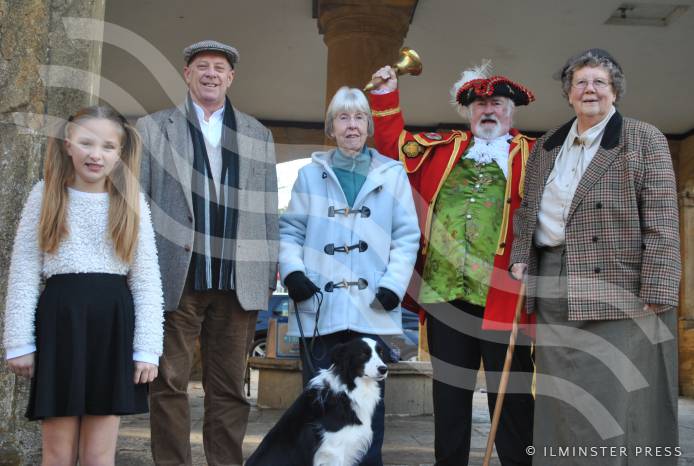 TICKETS are selling fast for the forthcoming production of Goodnight Mr Tom at the Warehouse Theatre in Ilminster – oyez they are!
Ilminster town crier Andrew Fox joined members of the Ilminster Entertainments Society gathered at the Market House in the centre of town on Saturday (November 25, 2017) to promote the heart-warming play which will be performed in December.
Performance dates are from Wednesday, December 6, 2017, through to Saturday, December 9, 2017, at 7.30pm with an extra 2.30pm matinee show on the Saturday.
The play is set during the dark and dangerous build-up to the Second World War and follows sad young William Beech.
He is evacuated to the idyllic English countryside and builds a remarkable and moving friendship with the elderly recluse Tom Oakley who lives alone with his collie dog Sammy.
All seems perfect until William is devastatingly summoned back to London by his mother.
Tickets are priced £10 and £5 for students and available online at www.thewarehousetheatre.org.uk or in person from Harrimans Menswear in Silver Street, Iminster.
PHOTO – TOP: Ilminster town crier Andrew Fox is pictured with members of the Ilminster Entertainments Society while promoting the group's forthcoming show Goodnight Mr Tom. The IES members are seen with their four-legged friend Taylor who will be playing Sammy in the play.
Tags:
Leisure.