CLUBS AND SOCIETIES: Brownies take the strain out of packing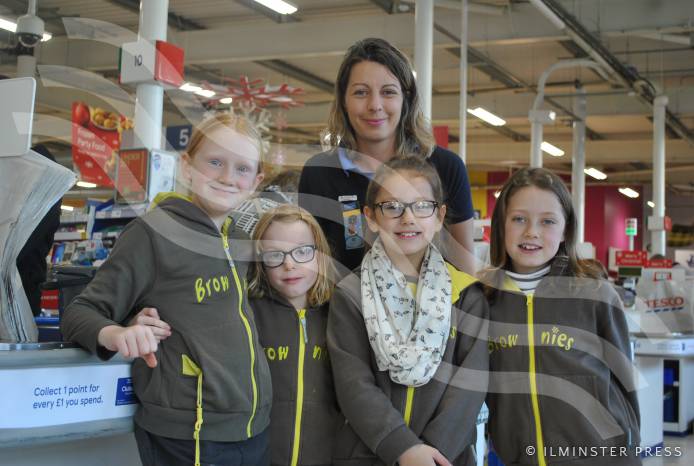 MEMBERS of the 1st Ilminster Brownies were on hand to help shoppers with their packing at the town's Tesco supermarket store.
The youngsters stood at the end of the tills on Saturday (November 25, 2017) and helped people with the all-important bag packing in return for a donation.
All money raised will go towards the group's activities for next year.
Rebecca Bristow, of Ilminster Brownies, would like to thank all the brownies for their efforts and to the Tesco Ilminster shoppers for their kind donations.
PHOTO – TOP: Rebecca Bristow is pictured with some of her brownies at the Tesco store in Ilminster.
Tags:
News.