LEISURE: Ilminster's Matt is looking forward to new challenge ahead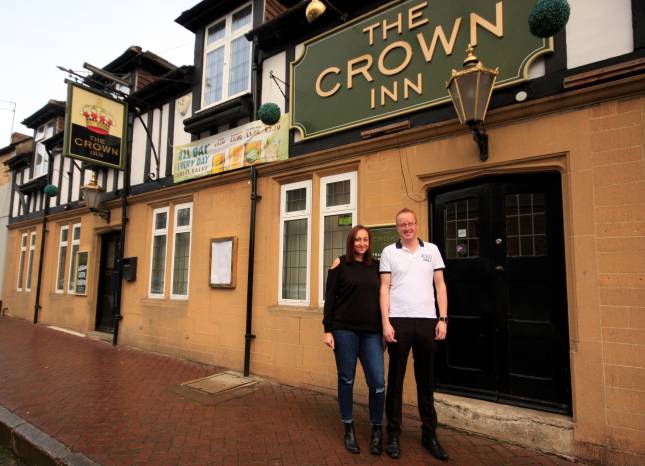 THERE will be changes coming soon at an Ilminster pub when a well-known local man takes over behind the bar.
Matt Sainsbury, popularly known as DJ Ginge, will be getting the keys to the Crown Inn at West Street later this month and will be opening the doors officially on Friday, December 1, 2017.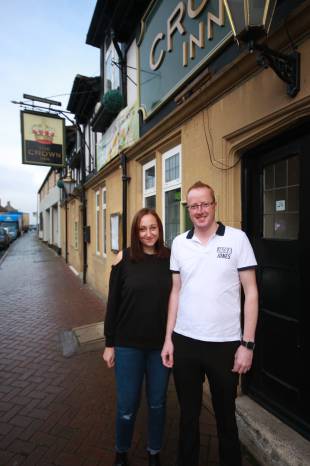 "I'm really looking forward to it," said Matt who will run the pub with support from his partner Sarah. "It's going to be a new challenge but I will be looking to make the Crown a central part of Ilminster's social life.
"The long-term plan is to reintroduce food and concentrate on having special nights to offer value and variety with homemade Sunday lunches and puddings."
Matt is Ilminster through and through and helps to organise the now annual Party on the Park at Ilminster Recreation Ground each summer, as well as being a member of Ilminster Christmas Lights Committee, Victorian Evening Festival Committee and Ilminster Cricket Club.
PHOTOS: Matt Sainsbury and his partner Sarah outside the Crown Inn in West Street, Ilminster.
Already Matt is looking to sign up some sports teams to use the pub as a base.
"The Crown will be a good place to meet, eat, socialise and drink," he added. "We've got a skittle alley, pool and darts all available."
Matt is already thinking about holding a monthly theme night to incorporate food and entertainment.
"There are lots of other ideas in the pipeline, but I will be looking more at them once Christmas has been and passed – it's going to be busy," he said.
"It would be great to have the support of the Ilminster community."
Matt's parents are well-known Ilminster couple Jim and Chris Sainsbury.
Tags:
Leisure.