ILMINSTER NEWS: Younger people could help town's Royal British Legion branch fight another day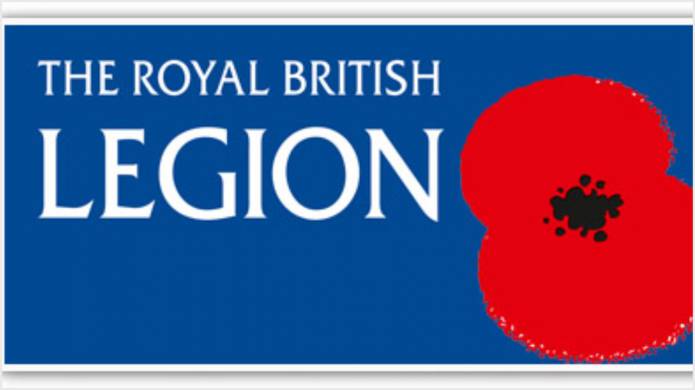 THERE is hope that new life will be breathed into the Ilminster branch of the Royal British Legion – although older members had recently voted in favour of disbanding.
Contrary to reports the branch has yet to officially disband because it has not yet notified the Royal British Legion's Membership Council for approval, while it is also hopeful of getting its own standard represented in France in August next year for the Great Pilgrimage 90.
The GP90 will be the Legion's biggest membership event in its history and will include a tour of First World War battlefields and cemeteries.
A decade after the end of the First World War in 1918, veterans and war widows made the same pilgrimage to the battlefields of the Somme and Ypres before marching to the Menin Gate in Ypres on August 8, 2018.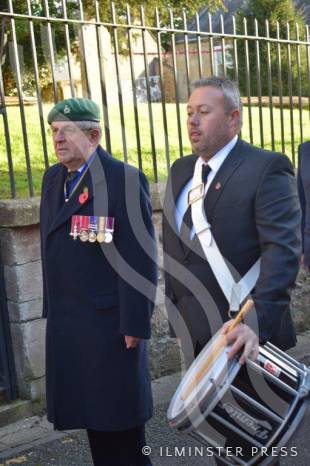 Two representatives from every branch and county or their local community will carry their standards along the same routein Ypres to the Menin Gate, representing an entire generation that served while defending their country.
It is important that Ilminster is represented at the GP90 – but it does need the younger generation to come forward to keep the town's branch going for the years to come.
And John Goodall, of the Ilminster branch of the RBL, has encouragingly indicated that since Remembrance Sunday last weekend he had been contacted by younger people in the town who "want to become involved to keep the branch alive."
"I need to explore this further and will probably call a meeting," he said.
PHOTO - RIGHT: John Goodall, left, of the Ilminster branch of the Royal British Legion at the Remembrance Sunday service on Sunday (November 12, 2017).
Back in September 2017 the branch had decided to close at its annual meeting because although it boasted a healthy membership of 55 people, the average age of those was 80-plus.
Mr Goodall, speaking at the time, said: "Like many other branches of the Legion we need younger members to join and keep the branch alive," he said. "Many people still believe that you have to be ex-Service to be a member. This is not so.
"Membership is open to everyone. If you have an interest in the objectives of the Legion and want to help and support for those who have served and their families, come and join us. We welcome men and women of all ages, whether they have served in the Armed Forces or not."
So although the branch is still alive – just – the door is still wide open for younger people to come in and help keep it going.
Tags:
News.