SCHOOL NEWS: Greenfylde supports Ilminster Fairtrade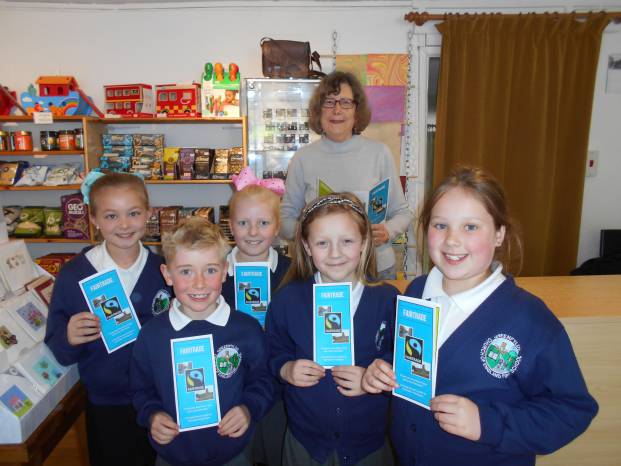 PUPILS at Greenfylde First School were asked by headteacher Claire Oaten to undertake a special project for the Ilminster Fairtrade organisation.
The children were tasked with creating a leaflet designed for children and written for children to tell them all about Fairtrade in Ilminster.
Children from Class 4JY certainly rose to the challenge and groups were involved with taking photographs in the community; researching and writing the text and helping to create and distribute the final leaflet.
The finished leaflet looks very professional and has been highly praised by the chairman of Ilminster Fairtrade, Roger Gurner, who also spent time with the class as it created its leaflet.
Headteacher Claire Oaten said: "This task also supported our on-going work of helping children see the links between their learning and the wider world of work and careers as the finished leaflet will be distributed in various locations in Ilminster."
Pictured are some of 4JY handing over their finished leaflets to the Just Things shop in Ilminster which specialises in Fairtrade goods.
Tags:
Schools / Colleges.