ATHLETICS: Jasper is very much on your marks, get set, go!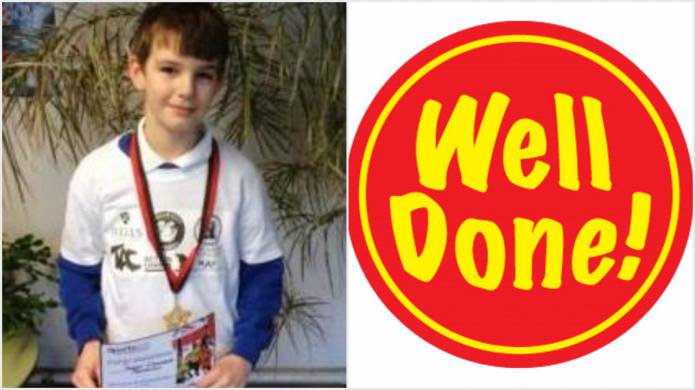 YEAR Six pupil Jasper Clements has been doing Swanmead School in Ilminster proud while competing in the regional finals of the UK Indoor Athletics Championships.
The keen athlete saw his talents come up against 400 other athletes from across the South West region in a range of indoor jumping, running and throwing events.
Jasper is proudly pictured with his t-shirt, medal and certificate after coming in the top 100 and achieving several personal bests in the individual events.
PHOTO – TOP Jasper Clements.
Tags:
Schools / Colleges.