SCHOOL NEWS: Young voices teach adults a thing or two about Fairtrade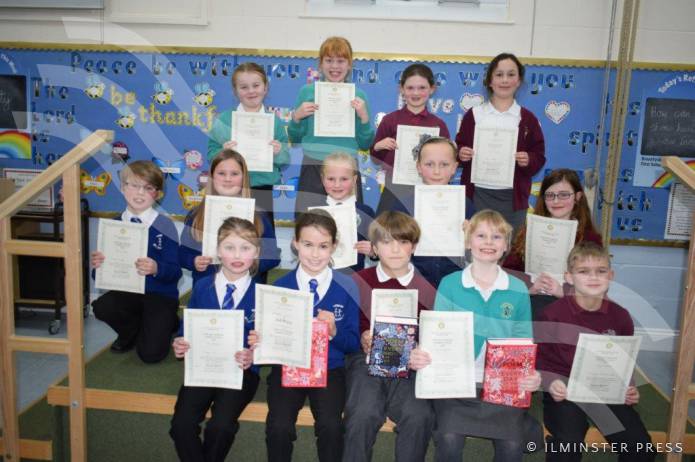 THE annual Fairtrade Fortnight got off to a perfect start in Ilminster – thanks to the younger members of the community.
A fortnight of campaigning for the Fairtrade initiative began on Monday (February 26, 2018) and runs through until Sunday, March 11, 2018.
But it was pupils from Greenfylde First School in Ilminster, St Bartholomew's First School at Crewkerne and the schools at nearby Ashill, Merriott and Combe St Nicholas who really gave adults a real insight into the work of Fairtrade along with a whole stack of stats and facts.
Children gathered at Greenfylde on Tuesday (February 27, 2018) for the first-ever Young Voices competition organised by the Rotary Club of Ilminster.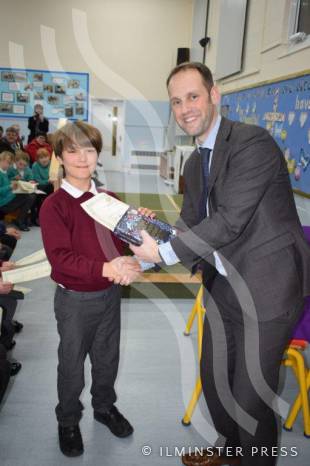 The Ilminster club has run a Youth Speaks competition for older children in the area aged 11-13 for many years, but wanted to see if it could give younger pupils a chance at public speaking.
PHOTO - TOP: The competitors from Years 4-5.
PHOTO - RIGHT: Years 4-5 winner Elliot Freudenberg with competition sponsor Jamie Tarr, of Tarr Residential.
Nine children from Years 2-3, aged between six and eight, took to the stage first and gave interesting presentations under the theme of Fairtrade.
A panel of judges consisting of Ruth Proctor, Kirsty Hughes and Owen Paterson had a tough job in deciding a winning trio of contestants.
But they eventually gave the top award to chocolate-loving Chloe Matravers, of Greenfylde First School, with Lance Huntley of Combe St Nicholas named as runner-up. Josie Bulmer, also of Greenfylde, was placed third.
Pupils from Years 4-5, with an average age of nine, also gave a fine selection of talks based on Fair Trade.
Winner of that competition was Elliot Freudenberg, of Ashill, with Madeleine Taylor, of St Bartholomew's second, and Arabella Rossiter, of Combe St Nicholas, in third.
Jamie Tarr, of competition sponsors Tarr Residential, was on hand to congratulate all the participants by presenting them with certificates and prizes to the winning pupils.
The competition was hosted by Claire Oaten, headteacher of Greenfylde, and she said she was very impressed at the high standard of performance by the pupils and that adults in the audience would have learnt a lot about Fairtrade issues.
Throughout the evening Roger Gurner, chairman of the Ilminster Fairtrade group, gave nods of approval at the information being provided by the pupils.
Also among those watching were Ilminster Mayor, Cllr Val Keitch, and the Chard Mayor, Cllr Garry Shortland, along with South Somerset District Council chairman Cllr Mike Best.
Kirsty Hughes, of the Rotary Club's youth committee, thanked everyone involved in making the competition such a success – especially Greenfylde First School for hosting the event.
For more photos – go to our gallery at: http://www.ilminsterpress.co.uk/blog/2018/02/27/young-voices-feb-27-2018/ .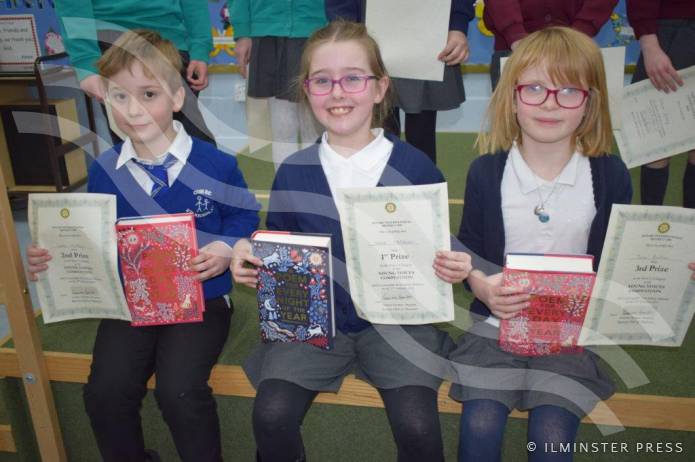 PHOTO - ABOVE: Years 2-3 winning trio of first place Chloe Matravers (centre), runner-up Lance Huntley and third-placed Josie Bulmer.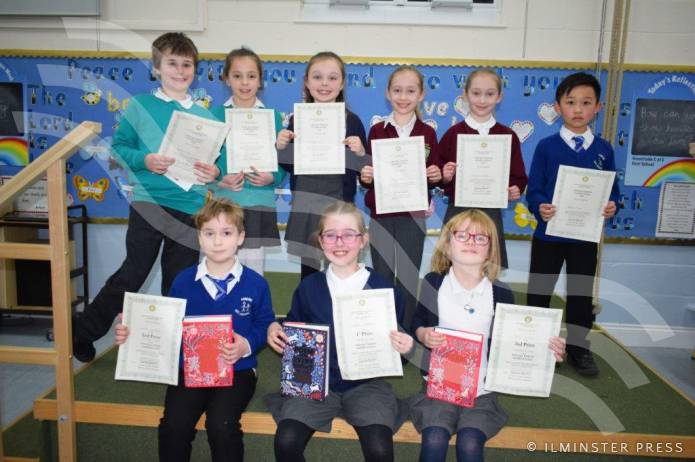 PHOTO - ABOVE: All of the Years 2-3 competitors.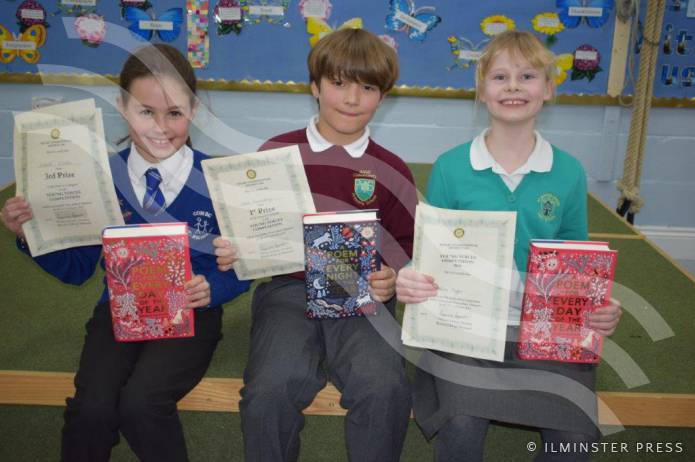 PHOTO - ABOVE: Years 4-5 winner Elliot Freudenberg (centre) with runner-up Madeleine Taylor (right) and third-placed Arabella Rossiter.
Tags:
Schools / Colleges.