SCHOOL NEWS: World Book Day helps School in a Bag charity at Neroche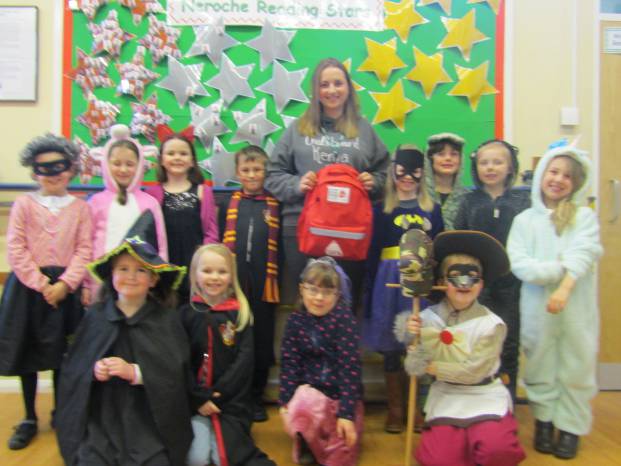 STAFF and pupils at Neroche Primary School near Ilminster celebrated World Book Day in style by raising money for the School in a Bag charity.
Stories from favourite authors were shared and many famous characters appeared all over the school.
Neroche's Children's School Council combined the day with fundraising for the school's chosen local charity School in a Bag and £130 was raised for this local organisation based in South Somerset.
Children and staff have taken the School in a Bag initiative – which provides bags of school equipment for young people in developing countries across the world hit by natural disaster and conflicts – to their hearts.
So much so that student teacher Elle Peat will be taking the bags the school has fundraised to provide directly to Mama Orphans Children's Charity in Kenya in the summer.
When Miss Peat completes her teacher training at Neroche, she will be spending the summer volunteering at Mama Orphans to provide schooling for the children there.
The sharing of the work of the orphanage and knowing where the school bags Neroche fundraises for are going has had a real positive effect on the children's fundraising activities.
Miss Peat said: "It has been so wonderful to celebrate world book day and at the same time fundraise to provide school essentials for the children I will be working with in Kenya.
"Thank you so much School in a Bag and the families of Neroche School for making all of this possible."
Tags:
Schools / Colleges.