LEISURE: Question Time show coming to Yeovil – apply now to be in the audience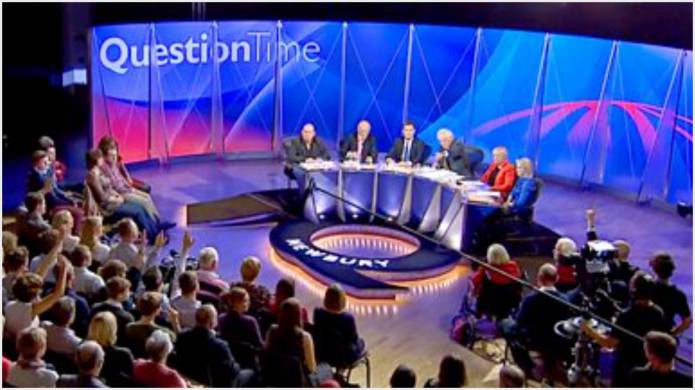 THE long-running BBC political discussion show, Question Time, will be filmed in Yeovil next month.
The show, presented by David Dimbleby, will be in Yeovil on Thursday, February 15, 2018, and members of the public are being invited to apply now to be part of the audience.
Question Time normally features politicians from at least the three major political parties as well as other public figures who answer pre-selected questions put to them by an audience selected on the basis of its political views and demographics.
Question Time staff will contact audience applicants on the Monday-Wednesday before the programme.
"Due to the high volume of requests we receive we apologise that we are unable to call everyone," said a spokesman.
"Question Time audience members will be requested to come up with two questions to be considered for the programme."
All audience applicants will have to go online to https://www.bbc.co.uk/programmes/articles/5vyK2GwYrdQGFvCJyKNfZhn/join-the-question-time-audience and will in a form.
Show organisers have stressed that information given by applicants will be completely confidential and "only used for the purpose of balance."
An exact location in Yeovil where the show will be held and those who will be sitting on the panel to face the questions - have yet to be announced.
Question Time first aired in 1979 and has now gone to make around 1,400 episodes. Its first presenter was Robin Day from 1979 to 1989 and then Peter Sissons from 1989 to 1993. Present day presenter David Dimbleby took over the hot seat in 1994.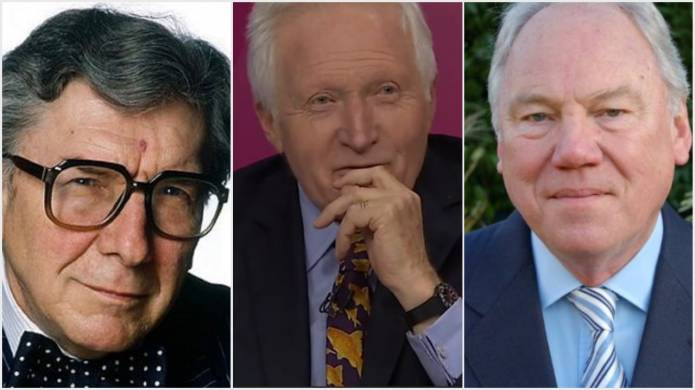 PHOTO – ABOVE: Current Question Time presenter David Dimbleby (centre) with previous hosts Robin Day (left), who died in 2000, and Peter Sissons (right).
Tags:
Leisure.