LEISURE: Crown Inn landlords thank everyone for support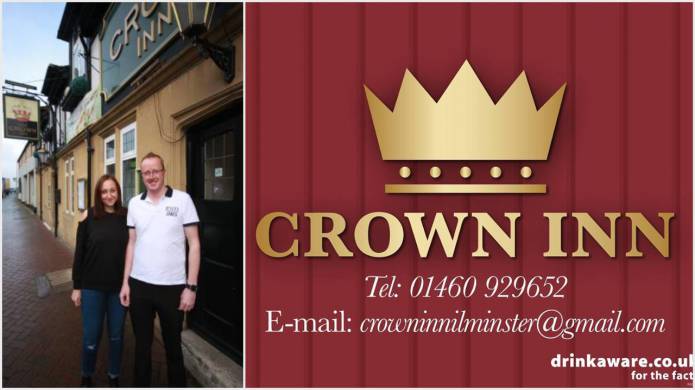 THE new landlords of the Crown Inn in Ilminster have sent out a massive thank you to everyone who has helped them over the past month.
Matt Sainsbury and Sarah Downton took over the Crown Inn at the beginning of December 2017 and it has been a very busy time for them over the festive period.
And they know they could not have done it without the help of their family and friends.
"We'd like to say a massive thank you for the support we've had over the last month and what a month it has been," they said.
"Thanks to all our friends and family who have worked over the opening month and, of course, to all the customers for joining us for the great beer and atmosphere.
"As much as we would like to put our feet up we have a lot to do to get ready for the coming year."
Matt and Sarah are planning to do Sunday lunches in February with a full menu following soon after at the pub in West Street.
They also have plans for live music, karaoke nights, fancy dress, theme nights and much more in the months ahead.
"Once again thanks for the support and we would like to wish customers old and new a very happy new year," they added.
More news from the official re-opening of the Crown Inn last month can be found here - http://www.ilminsterpress.co.uk/blog/2017/12/02/leisure-beer-is-blessed-as-the-crown-inn-starts-a-new-lease-of-life-with-matt-and-sarah/ .
Tags:
Leisure.