SCHOOL NEWS: Ho-ho-ho with Santa at Greenfylde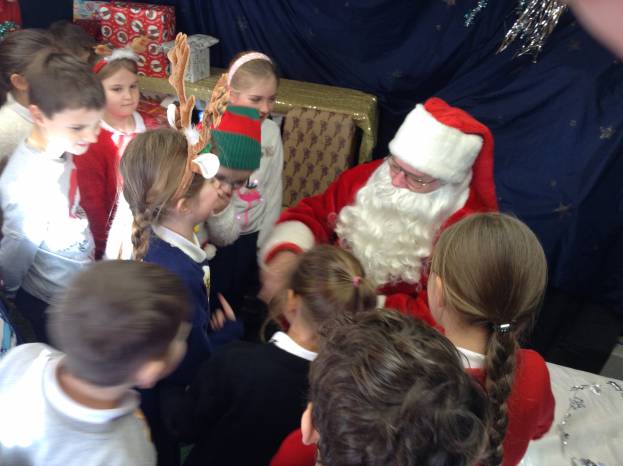 A WINTER Wonderland created in the Forest School area at Greenfylde First School in Ilminster had a very special visitor – much to the delight of children.
The log cabin had been decorated with lights so that Father Christmas could meet every class from pre-school to Year Four.
Headteacher Claire Oaten said: "Santa had a wonderful time meeting all the children giving them Christmas presents.
"He even came and saw them when they were having their Christmas lunch in the school hall with all the usual fun of festive hats and crackers."
Tags:
Schools / Colleges.