SCHOOL NEWS: Greenfylde pupils get Mayoral help with Christmas decorations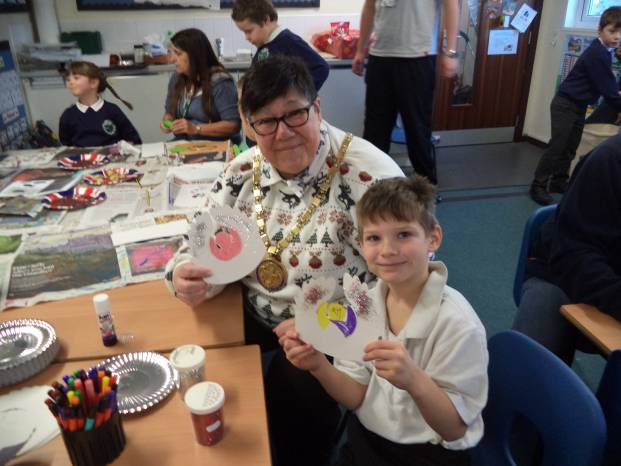 EVERYONE has been getting into the Christmas spirit at Greenfylde First School in Ilminster with more than 200 parents coming in to join in making festive decorations.
There have been an abundance of stars, snowflakes, reindeer and Father Christmas decorations created by an army of helpers.
Even the Ilminster Mayor, Cllr Val Keitch, went into school and took part in craft activities supported by children in Year Three.
Headteacher Claire Oaten said: "Many thanks to everyone who helped us with Christmas decorations."
PHOTO: Mayor of Ilminster, Cllr Val Keitch, making Christmas decorations at Greenfylde First School.
Tags:
Schools / Colleges.