SCHOOL NEWS: Greenfylde pupils support children in Eastern Europe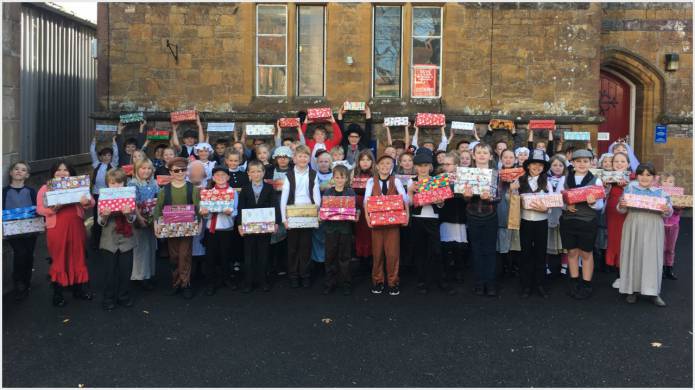 THE Christmas spirit of giving is alive and well at Greenfylde First School in Ilminster – thanks to the generosity of pupils, families and staff.
They have packed 76 shoeboxes of goodies which have been given to Blythswood Care for distribution to families and children in need in Eastern Europe.
Since 1966, Blythswood Care has combined the Christian message with practical help for those in need.
Whether through filled shoeboxes at Christmas, relief and development aid or social projects for young and old, Blythswood brings hope to thousands in Europe, Africa and Asia.
A spokesman for Blythswood Care said: "With the support of people like those at Greenfylde First School we are able to provide loving care for body and soul."
Tags:
Schools / Colleges.