CLUBS AND SOCIETIES: Rotarians support flag repairs for Ilminster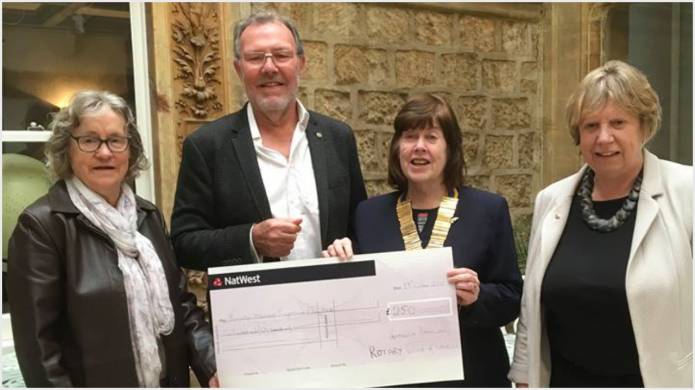 ILMINSTER Rotary Club has handed over a cheque for £250 to help towards the repair of flags which fly in the town during the summer.
A number of beautifully made flags which are put up in June as part of the Ilminster Midsummer Experience and Ilminster Literary Festival were damaged because of stormy weather.
But president of Ilminster Rotary Club, Veronica Horman, was delighted to present the chairmen of both groups a donation towards the cost of the repair of the flags.
Veronica is pictured (second right) with the Ilminster Midsummer Experience chairman Michael Fry-Foley and his wife Patricia (far left) along with the Ilminster Literary Festival chairman Brenda Lake.
PHOTO: Courtesy of Veronica Horman.
Tags:
Leisure.