SCHOOL NEWS: Sunny Ile children take part in National Library Week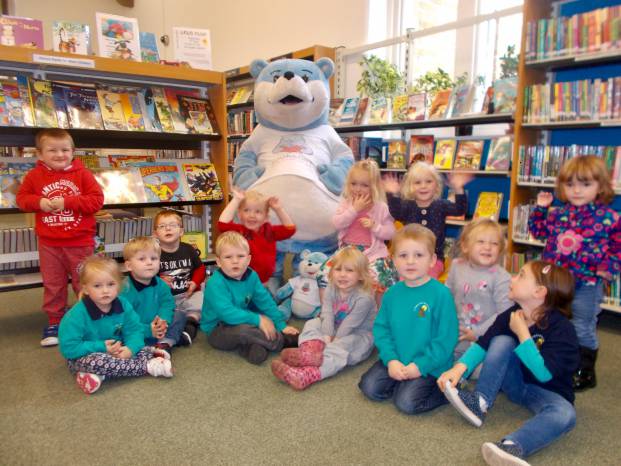 CHILDREN from the Sunny Ile Pre-School in Ilminster – part of Greenfylde First School – were invited by staff at Ilminster Library to take part in the National Library Week.
This event is an opportunity to celebrate the very best that libraries have to offer across the UK.
The library event ensures that as many people as possible are inspired to visit a library, discover what is on offer and encourage their friends and family to get involved.
The children from Sunny Ile joined in with various songs and listened to stories from the library staff.  They even got to meet Bookstart Bear.
Cheryl Herrick, Sunny Ile Pre-School leader, said: "We are very grateful for the staff at Ilminster Library for inviting us to the event, introducing children to literature in pre-school supports school readiness, promotes early literacy and supports a love of language and reading.
"We look forward to many more visits to Ilminster Library."
Tags:
Schools / Colleges.