SCHOOL NEWS: Hello, hello, hello – what's going on here then?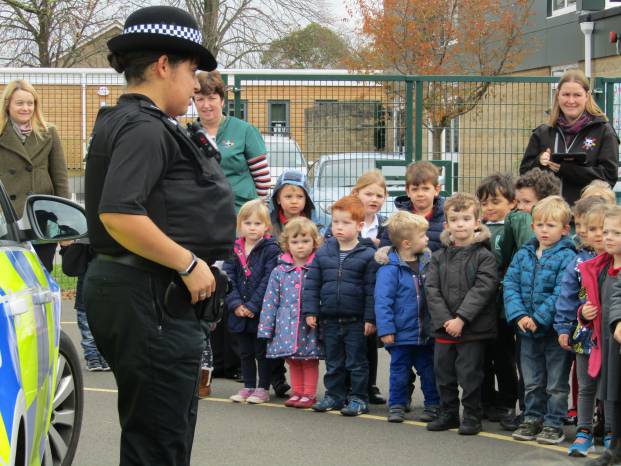 PUPILS at the reception class at Neroche Primary School and the Neroche First Friends Pre-School received a surprise visit from the police.
PC O'Connor popped into the school at Broadway near Ilminster to meet Neroche School's youngest children. She shared information about keeping safe and her work as a police officer.
The children were fascinated by all of the equipment that the police use from body armour to handcuffs!
The big fun moment was PC O'Connor putting on the siren and lights on her police car in the school playground. Sixty shocked faces instantly appeared at the Year 5-6 classroom windows next to the playground!
Clare Bowditch, Neroche School's Early Years Leader, said: "Our huge thanks to PC O'Connor and our Avon and Somerset Police for arranging the visit. Our children are so fascinated by meeting real people in the community.
"Our topic this term is Super Heroes, so meeting the police has really been a bonus and our play opportunities have been so much fun as the children all role played being crime fighters! We look forward to seeing many more of our parents sharing their jobs in school."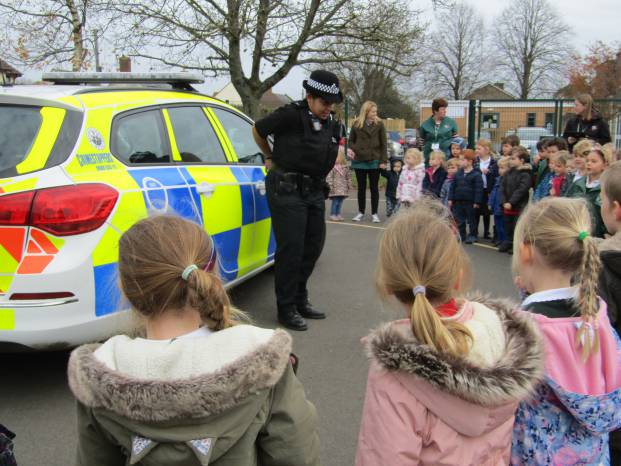 PHOTOS: Courtesy of Neroche Primary School at Broadway.
Tags:
Schools / Colleges.