ILMINSTER NEWS: Christmas lights switch-on night cancelled due to coronavirus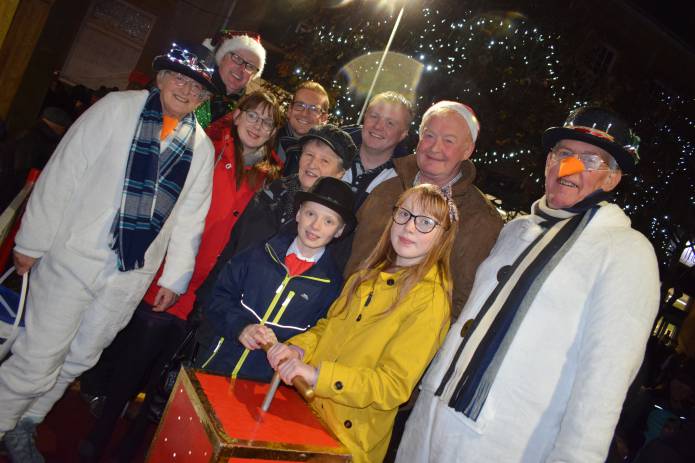 ILMINSTER Chamber of Commerce has reluctantly taken the decision to cancel this year's big Christmas Lights Switch-On and Christmas Festival event which helps to officially launch the countdown to the festive season.
The ongoing situation with the coronavirus pandemic and the restrictions on large gatherings has left the Chamber with little alternative but to cancel this year's traditional event – commonly known as Victorian Evening – which was set for Friday, November 20.
"In the light of the current Covid-19 situation and its likely situation in November this year, we have reluctantly decided to cancel the Ilminster Christmas Festival this year," said an Ilminster Chamber of Commerce spokesman. "We are very disappointed to have to do this, but it is the sensible course of action."
But the important thing to stress is that Ilminster will still have its fantastic array of Christmas lights up and illuminating the town centre over the festive period.
The Chamber spokesman said: "The Christmas Lights is still planning to put up its fabulous lights so the town will still look its wonderful best over the Christmas period.
"So we can still look forward to the magic time when the lights are on."
Details about the festive lights switch-on are still being discussed as organisers want to ensure that it is done without causing problems with regards social distancing.
Ilminster Press editor Steve Sowden said: "No doubt some people will be annoyed that this annual event – one of the highlights of Ilminster's social calendar – has been cancelled. The majority, however, will probably recognise it being the right thing to do.
"Many events have been cancelled months in advance in anticipation that they might not be able to go-ahead because of Covid-19 and to avoid wasting money on unnecessary expenses.
"But I am sure everyone will work extra hard to ensure that we will be able to enjoy a bigger and better and best-ever Christmas Lights switch-on event in November 2021!"
PHOTO: Memories of the Christmas Lights Switch-On and Christmas Festival event of 2019. Photos: Christine Jones.
Tags:
News.