ILMINSTER NEWS: We must all keep the community spirit shining bright in Ilminster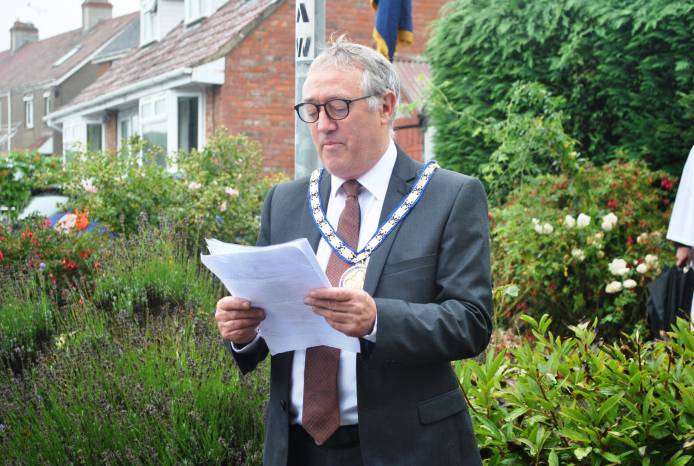 THE Mayor of Ilminster has been looking back on what has been a hugely difficult year for so many people because of the Covid-19 pandemic.
Cllr Philip Burton, in his annual report, said that the past 12 months or so had been extremely testing for the nation and the world, but locally the community spirit in Ilminster had shone through and come to the fore.
"2020-21 has been such a difficult year for so many in our town," he said. "Some of us will have lost loved ones, some may have struggled with furlough, the difficulties of working from home or home schooling.
"What has often helped so many has been the sense of community and neighbourly kindness which is so much the character of Ilminster.
"It has also been uplifting to see how our community has come together to support each other through the year."
Cllr Burton added: "We were particularly proud of how the networks formed around our streets during the summer lockdown in 2020 to help with shopping and supporting friends and neighbours.
"I would like to take another opportunity to thank all of those involved and also to recognise how many of you are still doing this.  Let us keep this great work going!"
PHOTO: Cllr Philip Burton – Mayor of Ilminster – speaking at the 75th anniversary of VJ (Victory Over Japan) on August 15, 2020, at the Burma Star Memorial Garden which is situated on the junction of Winterhay Lane and Station Road.
Tags:
News.