ILMINSTER NEWS: More 20mph speed limit signs are needed in town centre say residents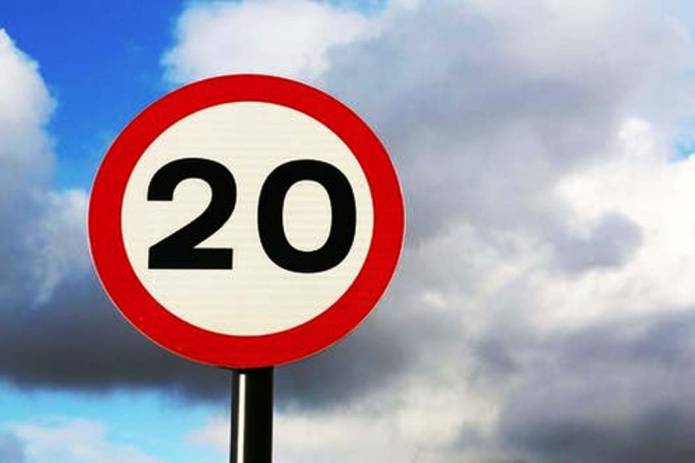 PEOPLE have again voiced their serious concerns about speeding traffic in Ilminster town centre and have said that something needs to be done as a matter of "extreme urgency."
The Ilminster Press reported earlier this year how there were fears that a tragedy could happen in Silver Street because of speeding motorists failing to adhere to the 20mph speed limit.
But now the residents of Victoria Court – a residential complex off the town centre – have written to the local council authorities calling on action to be taken.
"In recent months we have becoming increasingly aware and extremely concerned at the problems facing pedestrians in Silver Street," said the Victoria Court letter. "These problems have been considerably exacerbated by the social distancing needs of the coronavirus pandemic."
Residents have said that previous attempts to get things done have failed, but they are appealing once again for measures to be taken on improving safety especially after there have been incidents in which pedestrians have been injured.
"Do we have to wait for someone else to be seriously injured before the council will take action?" asked the Victoria Court residents.
They have said that the length of the road in front of The Minster church and the Dolphin pub has no footpath on the north side of the road and "clearly exacerbates an already concerning situation."
They have suggested that the 20mph speed signs need to be sited at the start of North Street and East Street as they would be more visible to motorists on entering the town centre – rather than halfway down the roads where they can easily be missed.
Additional 20mph signs are also needed elsewhere in the town centre to help drive home the message to motorists.
And they have also suggested that access to Silver Street should be limited to shopkeepers and residents only – a move which would, more than likely, produce a lot of debate from local people.
"Action now is of the essence before a looming disaster ensues," added the Victoria Court residents.
They have also recommended the removal of street parking opposite the entrance driveway into Victoria Court off Silver Street.
It has been claimed that many motorists do not even know that Ilminster town centre has a 20mph speed limit in place.
Tags:
News.