COUNTDOWN TO CHRISTMAS 2019: Christmas lights are the jewels in Ilminster's crown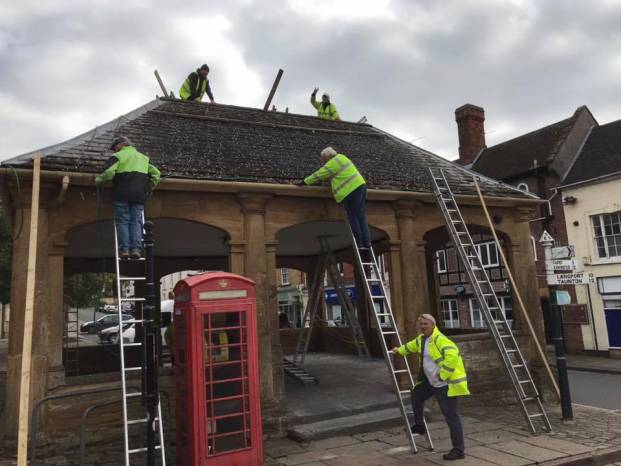 ILMINSTER Christmas Lights Committee has spent over £7,000 on the lights this year – thanks to the generosity of people in the town.
A lot of money is raised through donations, while the committee has been honoured to have received funds which have been left to them in wills.
"The stage, trees at Tesco Courtyard and the WiFi switches are just a part of the £7,000 package of additions and improvements put on by the lights committee this year," said lights committee chairman Clinton Bonner ahead of the annual Christmas Lights Switch-On in Ilminster on Friday (November 22).
"Also going ahead this year will be lights in the trees at the Meeting House, new frames at the entrances to Wharf Lane opposite the Minster, and the West Street Car Park, new flashing spheres and improved garlands at West Street and the Triangle, a frame at the top of Silver Street on the top corner, and the committee has brought back the 'Season's Greetings' frame which has been completely refurbished by committee members." 
The pole between the two large trees at the Minster will also be covered in garland and illuminated for the first time, while more than 80 small trees have been erected on shops, offices and other premises throughout the town to add to the colourful spectacle.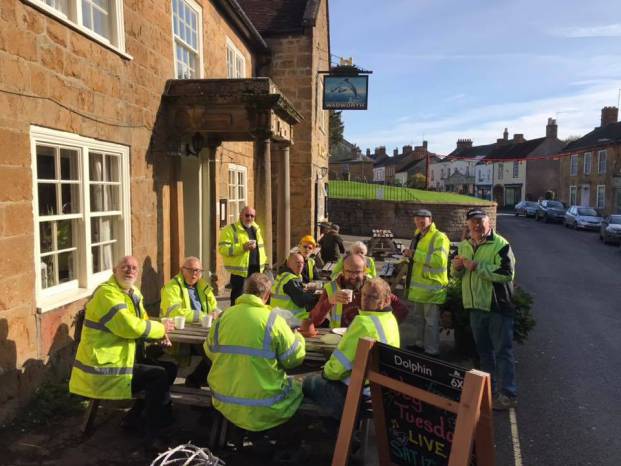 In addition there are two giant trees in the churchyard, a large tree outside of the Dolphin and other smaller improvements and additions to existing displays.
"This all takes time and money," added Clinton. "People may be unaware of the hard work which goes on throughout the year, starting in January, to improve, modify and repair existing lights and frames used in the displays.
"Compared to just ten years ago, there is now much more in the town and that is why it is necessary to start erecting the lights a month before the big switch-on.
"There is a small, hard-working bunch of volunteers who carry out repairs and then give up more time to get the lights erected in time for the big day and I know that the town appreciates what goes into the day.
"In addition, this work and our new additions would not be possible without the generosity of people making donations throughout the year and I know that this is going to be another spectacular year for the attractions.
"And we are embracing new technology with the use of wifi for the  ceremony - tests have gone OK so we hope it all runs smoothly on the night!"
Next year the committee is hoping to install a completely new system of snow lights to the Market House roof and improvements are also planned for Ditton Street and Silver Street.
The town centre is closed to through traffic from 5pm to 9pm on Friday, November 22.
Tags:
News.