ILMINSTER NEWS: Sorting Office to close – but Post Office stays open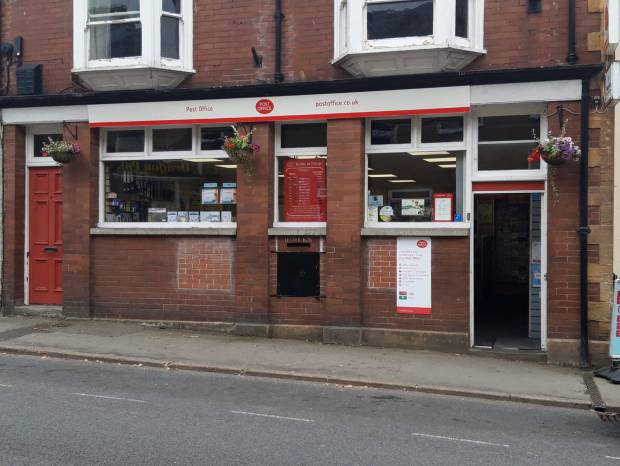 CUSTOMERS have been assured that it will be business as usual at Ilminster Post Office – although Royal Mail will be closing its sorting office in the town.
It has been announced that after about 50 years the Royal Mail will be leaving Ilminster.
The plans have been on the table for a while to merge the Ilminster sorting office with the one in Chard.
Although Chris Cook, the postmaster at Ilminster Post Office, has fought against the decision for some time believing that the sorting office was an integral part of the community, recent problems regarding Royal Mail vans not being allowed to park in the town centre has speeded up the process.
Ilminster Press understands that various options for alternative parking were explored for the posties, but no suitable solution was found.
It means that the Royal Mail will be leaving Ilminster on Wednesday, July 31.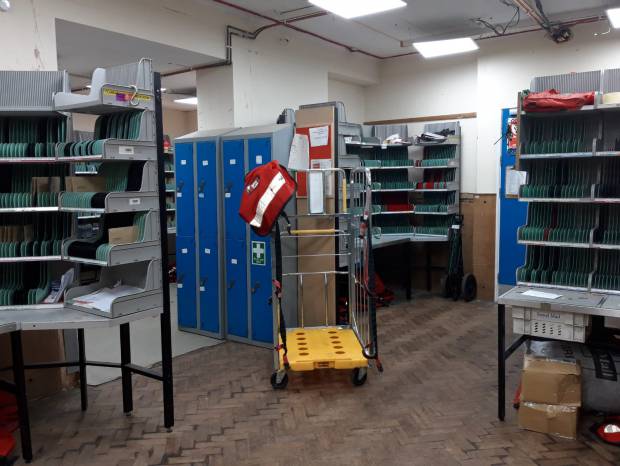 But a spokesman for Ilminster Post Office said: "Despite the changes to Royal Mail, the Ilminster Post Office and card shop will remain unchanged and all services and products will still be available including the collection of parcels."
PHOTO - TOP: Ilminster Post Office in East Street.
PHOTO - RIGHT: The Sorting Office facilities in Ilminster will close at the end of July.
A Royal Mail spokesperson said: "Royal Mail can confirm that it is to relocate Ilminster delivery office to its site in Chard from July 31, 2019.
"There are no job losses as a result of this move, and there will be no impact on deliveries to residents in Ilminster. We will continue to provide a local mail collection facility at Ilminster Post Office for any mail that we could not deliver or leave with a neighbour.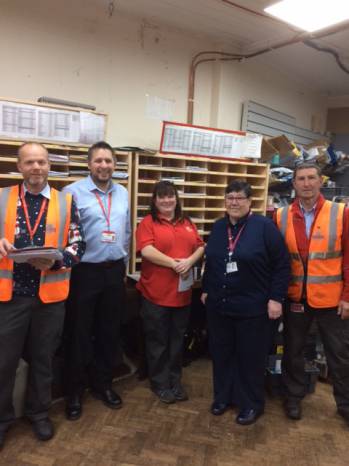 "The move is part of Royal Mail's ongoing transformation of its business to increase the efficiency of its operation whilst providing sites for our people which can accommodate the modern postbag.
"This comprises more and larger parcels as customers increasingly shop online, and fewer letters due to the huge growth in electronic communications."
PHOTO - RIGHT: The leader of South Somerset District Council, Cllr Val Keitch, visited the Sorting Office staff in Ilminster last December during the annual Christmas postage rush.
It was back in September last year that we reported how Mr Cook had been left dismayed when he discovered an enforcement officer placing parking tickets on Royal Mail vans parked outside the post office in East Street.
He said that they had been able to park without problem for the past 30 years in the town and could not understand why there had been an apparent change in policy.
On appeal by Royal Mail the parking tickets were rescinded, but the company was told in future that its vans would be subject to parking restrictions.
It has probably made the decision by Royal Mail to merge its Ilminster sorting office operations with those in Chard easier as the parking restrictions in the town centre present logistical problems for its workers.
With Royal Mail moving out of Ilminster, it will undoubtedly cause a knock-on effect for the Ilminster Post Office with Mr Cook claiming last year that a large percentage of his revenue came from carrying out Royal Mail work.
Tags:
News.