ILMINSTER NEWS: MP delighted at planned safety works for Ilminster Bypass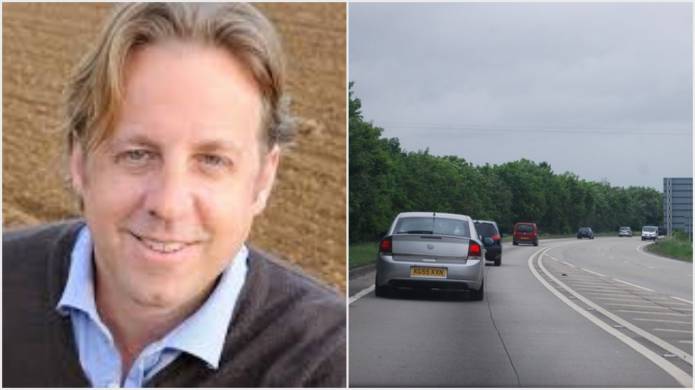 WORKS are to be carried out to try and improve driver awareness and safety along the Ilminster Bypass on the A303.
There have been countless road traffic collisions which have resulted in numerous injuries and some fatalities over the years along the notorious stretch of road between the Hayes End roundabout at South Petherton and Southfields roundabout at Ilminster.
Highways England has announced that it will be carrying out works on the bypass later this month to upgrade road markings and enhance signage.
"This will help to raise driver awareness and improve safety along the A303 Ilminster Bypass," said a Highways England spokesman.
"Whilst working in the area we will also take the opportunity to carry out layby maintenance. Please accept our apologies in advance for any inconvenience this may cause."
The works will start on Monday, July 15, 2019, and should be completed by Wednesday, July 31, 2019.
To minimise disruption the work will be carried out overnight when there are fewer vehicles on the road.
During the day the bypass will be open as usual.
Although the bypass will be closed Monday to Friday during the works between 8pm to 6am – Highways England has stressed that the precise dates and times may be subject to change due to weather conditions or unforeseen circumstances.
Yeovil MP Marcus Fysh, who has been campaigning for improved safety on the Ilminster Bypass, is delighted at the news.
"I am really pleased to see action to make this stretch of road safer after some terrible accidents," he said.
"I've spent a lot of time with the experts to understand the trends and causes of the collisions and I am really confident that improving driver awareness of the environment will make a big difference.
"Drifting across lanes is a major factor but it is important too that drivers are made aware that they cannot attempt u-turns from the laybys so there is going to be a big focus on that.
"Analysing traffic patterns and planning improvements takes time but I have been pushing for this since first being elected so I am delighted with the news about the start date and I hope any inconvenience to drivers over that fortnight is not too bad.
"The measures are designed to make the road safer in advance of the planned full dualling of the section. I am pressing for that to be in the second phase of works dualled after Sparkford to Ilchester, Stonehenge, and the A358 from Taunton to Ilminster."
PHOTO - TOP: MP Marcus Fysh and the Ilminster Bypass.
Tags:
News.