ILMINSTER NEWS: Evelyn is always thinking of others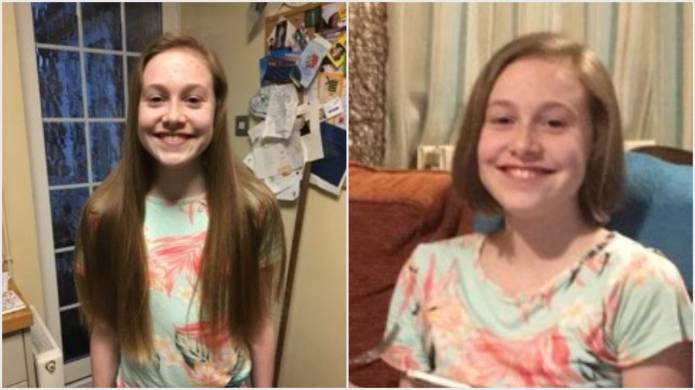 TEENAGER Evelyn Lee has bravely had her lovely flowing locks cut off and sent to the Little Princess Trust charity to help make a wig for a child who is suffering with hair loss due to cancer or another illness.
Evelyn, who is celebrating her 14th birthday today (Wednesday, May 22, 2019), got her mum Abigail to do the deed and now 15 inches of hair has been sent to the charity.
Abigail said: "I'm feeling very proud of Evelyn – it is such a selfless thing to do."
Evelyn also helps out at the monthly charity cream tea events held at the Archie Gooch Pavilion in Ilminster as part of her work towards her bronze Duke of Edinburgh Award Scheme.
And last Sunday (May 19) Evelyn took part in the St Margaret's Hospice fundraiser – The Glitter Run Remix – at Wincanton.
Evelyn, who is a Year Nine student at Wadham School in Crewkerne, did this in memory of her grandmother, Trish Lee, who passed away on May 5 last year.
Abigail said: "She is always thinking of ways to help others and I'm so proud of her."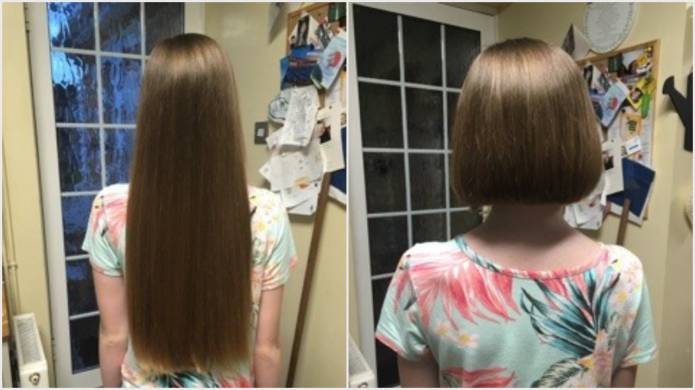 PHOTOS: Evelyn Lee – before and after.
Tags:
News.