ILMINSTER NEWS: There will be lots going on at the Spring Fair at Rose Mills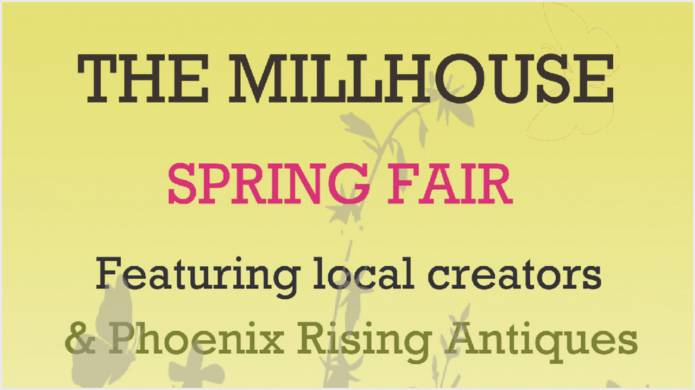 THE long-established Rose Mills Industrial Estate at Hort Bridge on Station Road in Ilminster is having a new creative lease of life.
This is being celebrated on Saturday (April 13, 2019) with a Spring Fair with both indoor and outdoor activities.
The resident businesses listed below will be open for business along with 15 visiting stallholders offering antiques, crafts, gifts, chocolate goodies, refreshments, spa treatments, music and a fun-for-kids pop up tent.
The Millhouse, situated adjacent to the river, now hosts several creative businesses that welcome people to come and see the services and products they offer.
Orwin Photographic Studio, Unit 1A crafts and gifts, The Lace Knittery offering hand-dyed wools and knitted garments, Jon Hodgson pen and ink artist and, of course, the ever-popular Feast vegetarian cafe.
In the next old stone mill building you will find the Mill Gym and Rose Mills Makers, a collective of three businesses, Glassification, Fruitbat Weavers and Glow Spa offering beauty and therapeutic treatments.
In buildings next to those people will find A&C Joinery, Andy's Motorcycles and Giles Motor Repairs.
Last but not least follow the 'Antiques' signs to the workshop and new showroom of Phoenix Rising Antiques featuring an eclectic mix of antique and vintage furniture, lighting, mirrors and decorative items for both home and retail environments.
In the same unit you can get help from Airs & Graces Decor Ltd, specialists in styling and interior design for home, commercial and community spaces.
The Spring Fair will be open on Saturday, April 13, from 10am to 4pm. Go along and find out what is on offer.
Tags:
News.