ILMINSTER NEWS: Lots planned for Somerset Day in Ilminster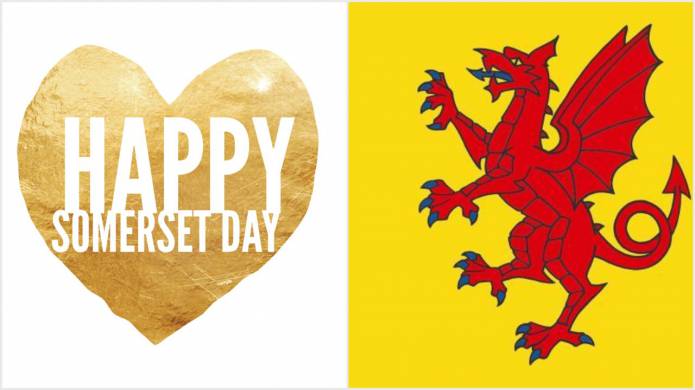 ILMINSTER will be doing its bit to celebrate Somerset Day on May 11 with a host of events going on in the town.
According to Wikipedia, way back on May 11, 878, King Alfred is believed to have finally and decisively defeated the Danes to set up what eventually became England.  His base was at Athelney – just 12 miles north of Ilminster.
It is believed that his attention was distracted while planning the battle when legend has it a woman, not recognising King Alfred as the king, gave him the job of watching over some wheat cakes she was cooking and he let them burn.  Famously she scolded him roundly.
Officially, Somerset Day celebrates the county as a place to live, learn, work and play. It recognises all that is good within our county and encourages strong relationships amongst local communities and businesses. 
But less officially, here in Ilminster, we interpret that as another opportunity to get together in a convivial way to enjoy each other's company!
The celebrations on May 11 will kick-off with the Ilminster Town Criers' Competition outside the Market House at 10.30am. This well-established event welcomes about 20 criers from throughout Wessex and beyond and is a colourful and noisy spectacle. 
Throughout the town there will be events in the shops for children counting the number and type of cakes in shop windows.  There will be prizes for the winners.
From 2.30pm to around 8.30pm in the Minster Churchyard there will be a Family Event with a barbecue, cider tent, vintage cream teas, music, children's games and other activities and entertainments.
There will also be a Great Bake-Off Competition.  Cook your favourite cake or cookie and bring it along at 2.30pm for judging.  Any recipe but it must have either apple or cheese as an ingredient. Ideally not burnt!  Two classes - Open and 18 and under.  Cash prizes to be won!
Turn to Page 5 of the April edition of Ilminster Press for more details about Somerset Day in Ilminster. The Ilminster Press paper is available to be picked-up for FREE in various outlets in and around Ilminster including the Tesco store and garage, McColls, Ilminster Arts Centre and the Co-Op……
Tags:
News.