BOWLS: Triple success for Ilminster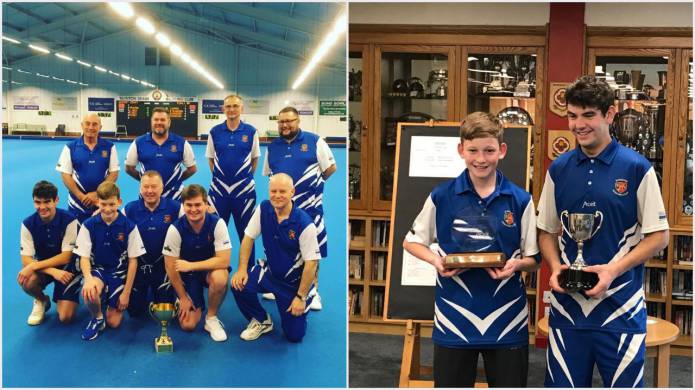 ILMINSTER Bowling Club members ended the indoor season by winning three of the County finals held at Taunton Deane on Saturday (April 6, 2019).
The day started with a fantastic win by the men's Double Rink against Victoria Street 38-23. This was followed by Oli Collins' equally impressive win in the Under 16 singles beating Noah Greenough (Taunton Deane) 21-5, a title not held by an Ilminster bowler before.
Levi Hembrow ended the day with an outstanding 21-7 win against Fraser Ham (Clevedon) in the Under 25s singles, a title he last held in 2016.
Ilminster also received a cheque as runners-up in Division One of the Men's County League, finishing just four points behind the eventual winners Yeovil.
These honours, together with a Quarter-Final appearance in the National Denny Cup Plate and a Last 16 place nationally in the Men's Over 60s Double Rink, underlined the quality of bowls being played at Ilminster at the current time.
Results: Double Rink: Oli Collins, Jonny Kingston, Pete Mattravers, Will Anderson 21 Neil Kunc 14, Bill Short, Jason Miles, Steve Turner, Ian Lightfoot 17 Steve Hooper 9.
Under 16s: Oli Collins 21, Noah Greenhough 5.
Under 25s: Levi Hembrow 21, Fraser Ham 7.
Tags:
Sport.