ILMINSTER SPORT: Have a go at Pickleball!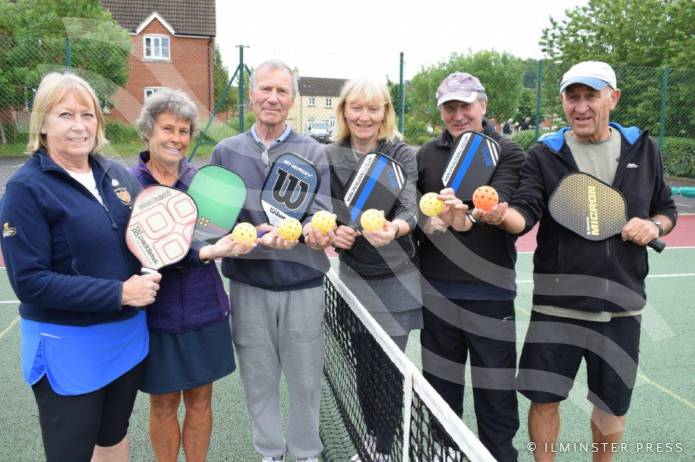 A NEW sport has been introduced at Ilminster Tennis Club – welcome to Pickleball!
The game Pickleball is similar to a racquet sport that combines elements of badminton, tennis and table tennis.
Two or four players used solid bats – a bit bigger than table tennis paddles – to hit a perforated polymer ball over a net.
The sport shares features of other racquet sports and can be played on half the size of a normal tennis court.
Pickleball sessions are being held on Tuesday afternoons at Ilminster Tennis Club. You don't have to book – just go along and have a go.
For younger players it might be a good introduction to tennis and because of the close proximity it could be used to improve net skills, while for older people it is a great form of exercise without having to charge round a full-sized tennis court.
Ilminster Tennis Club can be found in Shudrick Lane behind the Tesco store.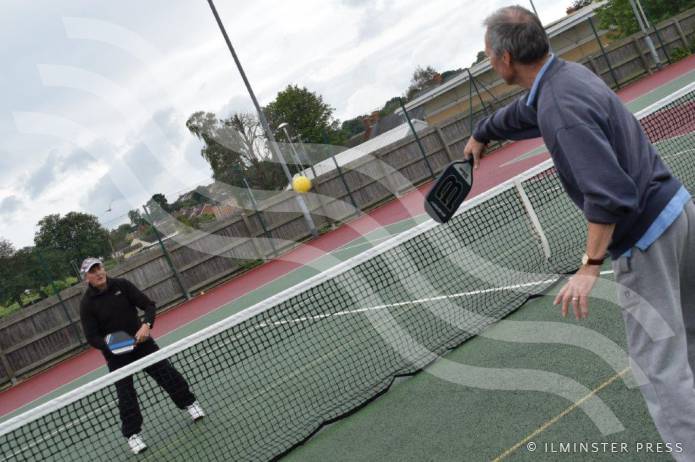 PHOTOS: Christine Jones.
Tags:
Sport.