RUNNING: Minster Milers fly the flag for Ilminster
MEMBERS of the Minster Milers running club in Ilminster took part in the Taunton Half Marathon on Sunday (April 8, 2018).
Julian Wilkes finished 75th in a time of 1:30:15 while Jason Hockey just came inside the first 200 runners in 1:40:26.
Flying the flag for the ladies was Caroline Mullane who came home in 336th spot in 1:48:57.
Meanwhile, The Minster Milers' Dan Cahill came third in the Penselwood 10k in a time of 36:25.
The Minster Milers are a new running club in Ilminster which launched January this year. It has club runs on a Wednesday evening at 7pm every week meeting at the Archie Gooch Pavilion off Canal Way.
Runners of all abilities are welcome to attend. For more information please go to www.minstermilers.weebly.com .
PHOTO – TOP: The Minster Milers (from left) Jason Hockey, Caroline Mullane and Julian Wilkes.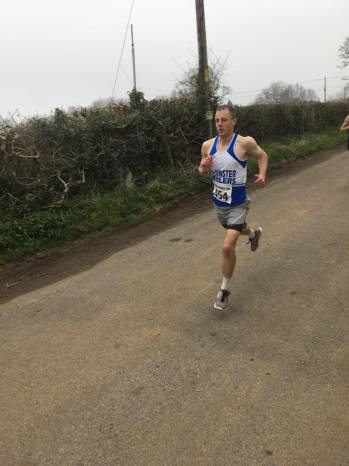 PHOTO – ABOVE: Dan Cahill who came third in the Taunton Half Marathon.
Tags:
Sport.