BOWLS: Future looks bright for Ilminster club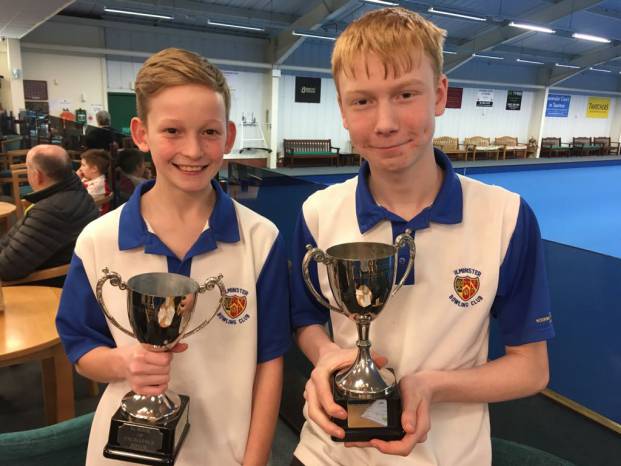 YOUNG bowlers from Ilminster Bowling Club are making sure that the club looks set for a bright future.
Four bowlers - Edward Bidgood, Rueben Bidgood, Leo Bonning and Oli Collins - recently took part in the Somerset School of Excellence.
And it was delight for Oli Collins and Leo Bonning as they claimed both junior and senior titles respectively.
For Oli, aged 12, a student at Holyrood Academy in Chard, this was his third successive title win. Edward also had a good day coming third in the junior section.
The day of competition was based around the skills within the game of lawn bowls of delivering the jack, drawing to a given length and playing weight, plus a singles match competition.
The newly-formed junior section at Ilminster Bowling and Tennis Club is led by coach Mark Denslow, who with a team of helpers has raised the standard of bowling in coaching sessions.
The young players have been developing an enjoyment of the game through practical fun tasks to enhance individual technique.
"I am very proud of the way our youngsters conducted themselves on the day," said Mark. "They are a credit to the club and we all look forward to their continued success in the game.
"They are the future of our sport."
PHOTO – TOP: Oli Collins ( left) and Leo Bonning ( right) with their trophies.
Tags:
Sport.