ILMINSTER NEWS: Hannah May studio team running for Asthma UK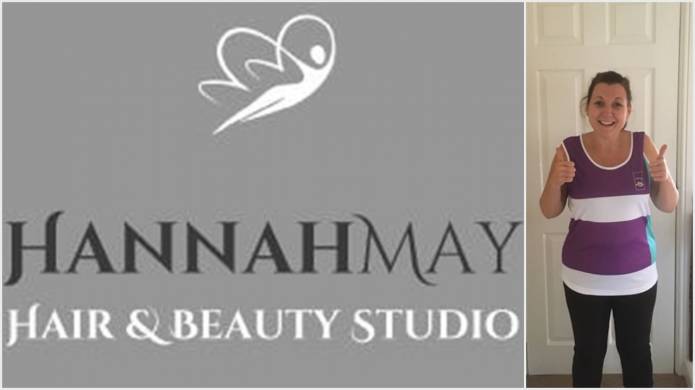 A TEAM from an Ilminster hair studio will be putting their best foot forward in September to raise money for the Asthma UK charity.
People may have already seen the Hannah May Hair & Beauty Studio team in West Street working really hard running around Ilminster and, admittedly, looking slightly red in the face!
But they are all planning on running and completing the Bristol Half Marathon on Sunday, September 23, to raise a shed load of money for the charity which is funding research into asthma – a common condition which still claims the lives of three people each day.
Salon director Kerry Stuart developed a chest infection during a recent pregnancy and despite repeated visits to the GIP and eight courses of steroids she was repeatedly denied antibiotics.
Eventually she was admitted to Musgrove Park Hospital in Taunton with pneumonia and after nine days of treatment she was eventually well enough and her asthma brought under control. Kerry gave birth to a wonderful healthy baby girl.
But it was a reminder to Kerry, who has lived with asthma all her life, as to how dangerous the condition can be.
On returning to work after maternity leave Kerry wanted to build team morale, set some team goals after her time out, get rid of her baby weight and find a way to give back following the traumatic experience.
So she has enlisted the support of a team at the Hannah May salon and they will be pounding the streets of Bristol to raise money for Asthma UK.
Sponsorship forms are available in the salon while there is an online fundraising page at https://www.justgiving.com/fundraising/hannahmayhair .
Nearly 5.5-million people suffer with asthma in the UK with more than a million of these being children. The UK has one of the highest asthma rates in Europe.
FOR MORE NEWS FROM THE ILMINSTER AREA – PICK-UP A COPY OF THE AUGUST EDITION OF THE ILMINSTER PRESS COMMUNITY NEWSPAPER – IT'S FREE!
Tags:
News.