ILMINSTER NEWS: Emily Lancaster wins Bradley Cullen Youth Award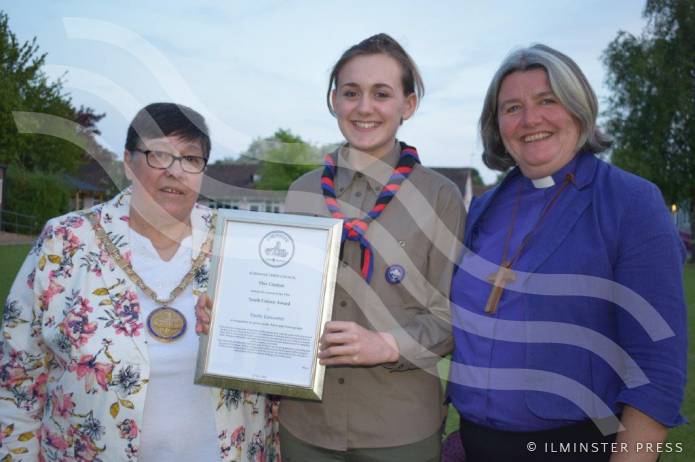 A HARD-WORKING member of the Ilminster Scout Group, Emily Lancaster, was presented with the 2018 Bradley Cullen Youth Award during the Annual Community Assembly.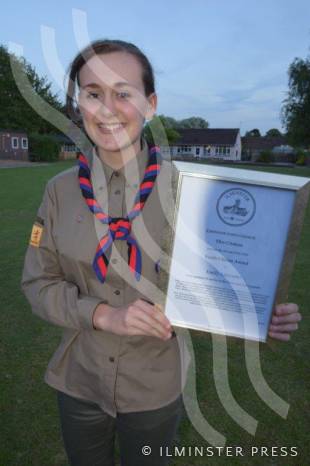 Young leader Emily was nominated by Scouting friends and colleagues in recognition of the way she has enthusiastically helped and run activities for them.
Her nomination said: "Emily is very productive and is always keen to ask what can be done to help on a weekly basis.
"Despite not being that much older than the Scouts themselves she demonstrates her authority well as a mature role model.
"New ideas and activities have been provided by Emily and we are grateful for everything that she does for the group.
"Being a young person with pressures from school, doing GCSEs and pursuing hobbies outside school life, we are very aware of the large portion of free-time dedicated to helping us on a weekly basis."
Emily received the award from the Mayor of Ilminster, Cllr Val Keitch, and the Bishop of Taunton, Ruth Worsley.
The Bradley Cullen Youth Citizens Award is an award which remembers Bradley Cullen - a popular young person in Ilminster who was born with a serious illness and sadly died in 2013. This award aims to recognise young people like Bradley who are an inspiration to their peers.
Tags:
News.