ILMINSTER NEWS: Lucy Driver wins the Ilminster Citizen's Award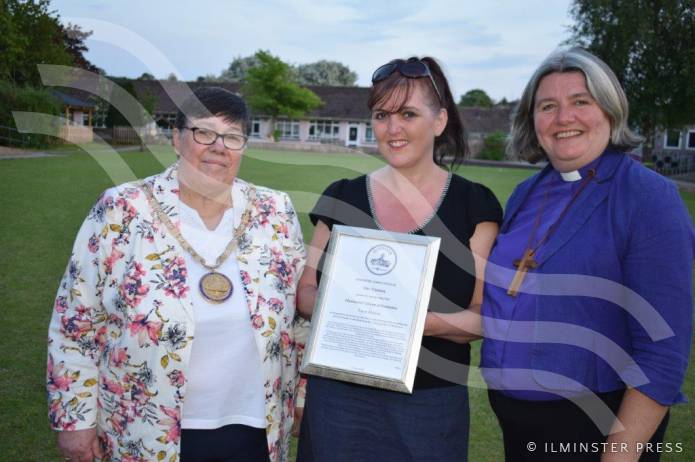 ONE of the first members of the Ilminster Youth Theatre when it began more than 30 years has been presented with the Citizen's Award by the Mayor.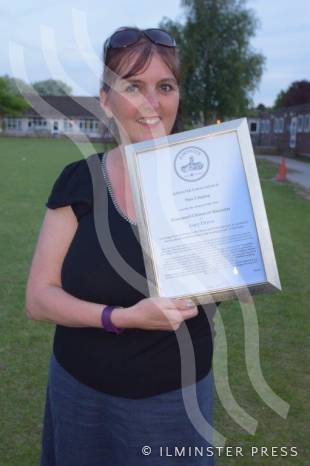 Lucy Driver was one of the main fundraisers when it came to buying the fruit and veg warehouse in Brewery Lane to turn it into a theatre – writing hundreds of letters and raising thousands of pounds towards the project.
Ten years ago Lucy took over the running of the youth theatre which now has 70 members aged from six to 18 and holds four sessions a week for different age groups. She also writes and produces plays for the youth theatre to perform.
The Ilminster Entertainments Society, which nominated Lucy for the award, said: "As with everyone at the Warehouse Theatre this is entirely voluntary.
"Over recent months Lucy has encouraged the present youth members to become more involved in fundraising activities in order to buy the old bakery building which will allow expansion of youth theatre activities.
"Despite being a busy mum with three children, who are a credit to her and her husband, Lucy gives up a great deal of her time to run the youth theatre which, since it began, has had over 700 members."
Lucy was presented with the Citizen's Award by the Mayor of Ilminster, Cllr Val Keitch, and the Bishop of Taunton, Ruth Worsley, during the Annual Community Assembly held at Greenfylde First School on Tuesday (May 15, 2018).
Tags:
News.