ILMINSTER NEWS: Did anyone see this?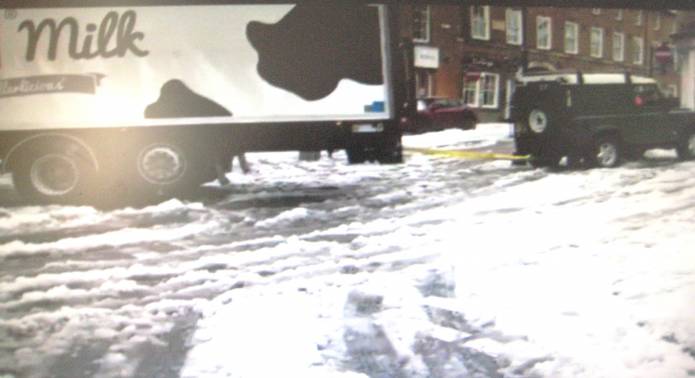 A MILK lorry had trouble in the Market Square of Ilminster on Saturday (March 3, 2018) morning trying to negotiate the snow and ice.
Chris Baxter placed on Twitter a video showing the milk delivery lorry having to be helped out by a Land Rover.
"Came across this in the centre of Ilminster this morning – a Land Rover helping out a stuck milk delivery lorry," he tweeted.
Ilminster Press' Steve Sowden has retweeted Chris Baxter's video on Twitter - "follow" Steve for this and other news from Ilminster @SteveSowden2.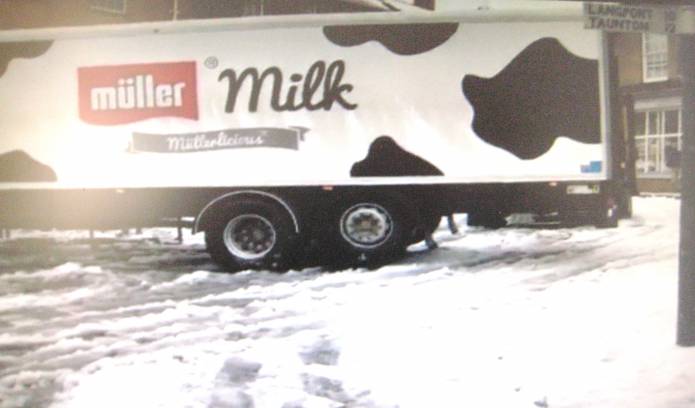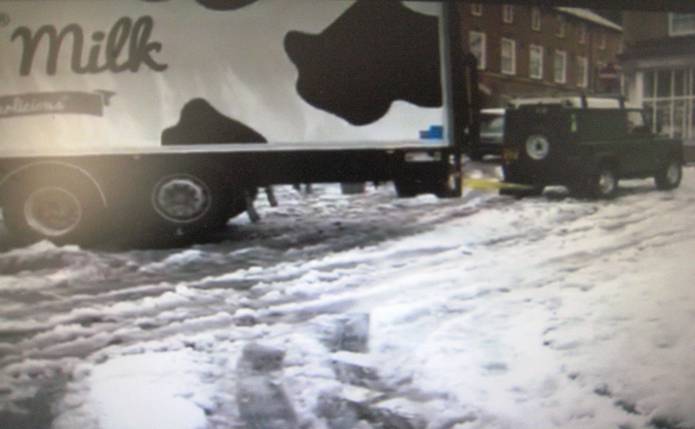 PHOTOS: Taken from Chris Baxter's video.
Tags:
News.