ILMINSTER NEWS: Did you see Ilminster's firefighters in the Pinzgauer?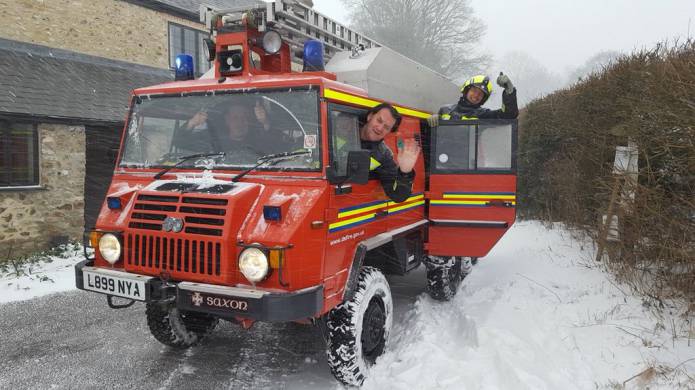 ILMINSTER firefighters were able to get around the area during the severe snowy weather – thanks to a Pinzgauer high-mobility all-terrain vehicle.
A photo of some of the firefighters in the Pinzgaur was posted on social networking Twitter over the weekend.
Now that the adverse weather conditions have passed and the big thaw is now happening – Devon and Somerset Fire and Rescue Service has thanked everyone for their support.
A Fire Service spokesman said: "We'd like to say a big thank you to the public and the media for your support and help throughout Storm Emma.
"Thanks for heeding our advice and staying safe. The way communities have come together and helped each other is really impressive."
PHOTO: The Ilminster firefighters in the Pinzgauer. Photo courtesy of Twitter.
Tags:
News.