ILMINSTER NEWS: Three bins within eyesight and people still drop litter in Market House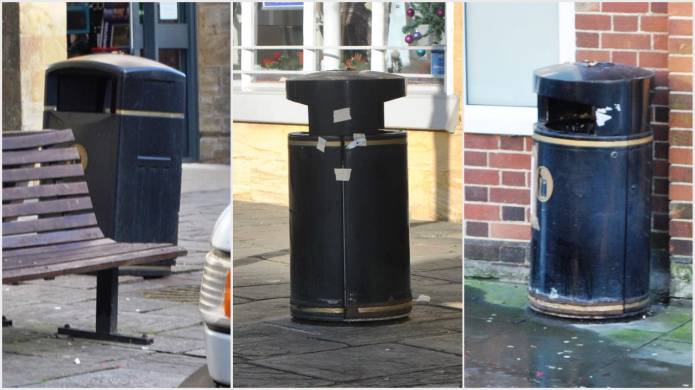 PEOPLE were left disappointed that the historic Market House in the centre of Ilminster was littered with dropped rubbish – even though three waste bins could be seen nearby.
Early morning shoppers in Ilminster on Saturday (November 25, 2017) told the Ilminster Press that they could not understand why people would drop litter when it would have taken just a few seconds to walk over and put it in a bin.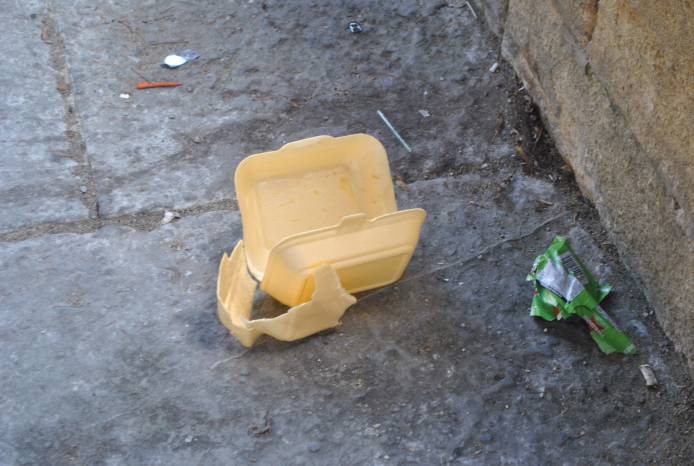 Sweet wrappers, food cartons, plastic bags and drinks cans could all be seen littering the Market House – despite three waste bins being available nearby by Boots and McColl's, Richard Stent Optometrist, and the Co-operative Food store.
PHOTO - TOP: The three rubbish bins all within eyesight of the Market House in Ilminster town centre.
"It really is disappointing," said one person. "Why can't people just put litter in the bin rather than throw it on the floor?"
Another shopper said: "You can stand in the Market House and each way you look you can see a rubbish bin – so why can't people use them?
"I know it's only a small minority of people who do throw litter on the ground, but it makes the place look untidy."
One other shopper said: "Admittedly there isn't a huge amount of litter here, but it still makes the place look messy and that's not the sort of image we want in Ilminster."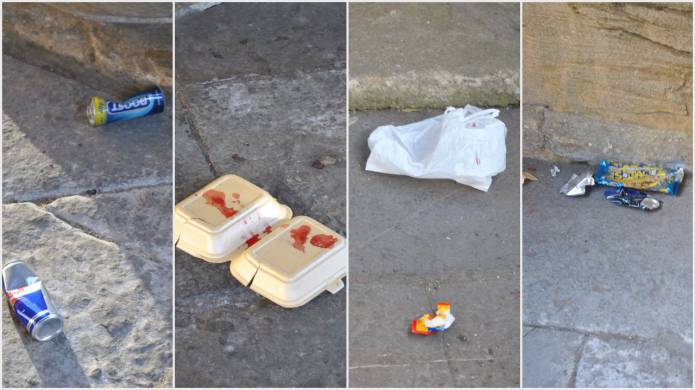 PHOTO - ABOVE: Some of the litter found in the Market House in the centre of Ilminster on Saturday (November 25, 2017) morning.
Tags:
News.