ILMINSTER NEWS - VIDEO: Large fire at warehouse building on old Horlicks site
FIREFIGHTERS were called out on Friday (November 3, 2017) to fight a large fire at the old Horlicks site at Ilminster.
The alarm was raised by several members of the public at around 3pm to a fire a building on Station Road.
Four fire engines were immediately mobilised from Ilminster, Chard and Taunton and when the first officers arrived at the scene and found the building to be well-alight a further six fire engines were called out.
Within an hour the Devon and Somerset Fire and Rescue Service reported that the entire building was involved in fire.
"The building is being used for storage, but as yet the contents are unknown," said a Fire Service spokesman.
An aerial platform was being used to battle the flames.
Click on the picture above to see a video of the fire within the storage warehouse. This was sent to the Ilminster Press by a member of the public.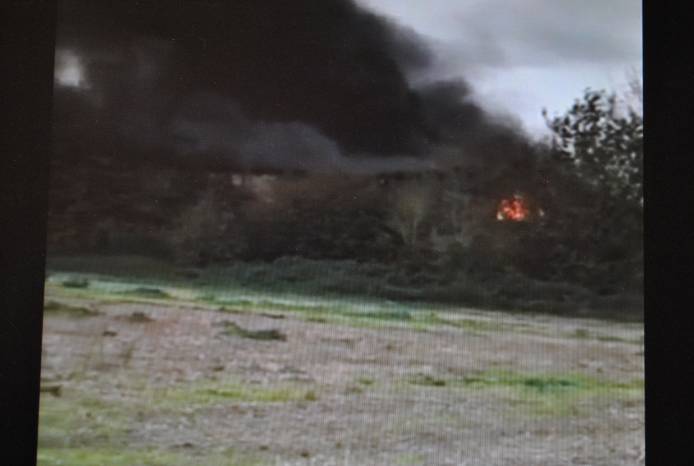 PHOTO: Flames can be seen from within the building at the old Horlicks site in Ilminster.
Tags:
News.