VIDEO NEWS: Fantastic film celebrates switching-on of Ilminster's Christmas Lights
A FANTASTIC Christmas Lights video was broadcast on social media channels ahead of the switching-on of the festive displays in Ilminster.
The video can still be viewed on the usual Facebook pages at Ilminster Press, Ilminster and Ilminster Christmas Lights.
The video was played for the first time on Wednesday, November 18, 2020, to help mark the low-key switching-on of Ilminster's Christmas Lights - so very much different to normal years when the town is packed with people.
The film features the lights springing into life along with a number of familiar faces including Angie Blackwell of Cottage Flowers, Phil Wyatt of Ilminster Home Hardware, Sam and Andy Tuffin of Harrimans, and well-known Ilminster couple Jim and Christine Sainsbury.
The video idea was the brainchild of brothers Paul and Matt Sainsbury and they would like to thank James Healey, of JRH Media, for helping to put the film together. James, incidentally, also helps to put the Ilminster Press together each month.
Ilminster Christmas Lights Committee chairman Clinton Bonner said: "I would like to personally and sincerely thank all the volunteers for making this possible, and also thank the townspeople and traders for their patience and co-operation during this period helpng to get this done for the town.
"We are sorry that there could be no official switch-on night which the children love so much but we also hope that now they are up and on everybody will enjoy the lights throughout the Christmas and New Year period.
"We will, of course, not be able to carry out our fundraising over that period as in previous years so I would ask that if anyone would like to make a donation towards the lights it would be much appreciated - there is a collection tin in my shop in Silver Street. There is still some replacement work to be carried out to keep the attractions going so any donation would be appreciated."
A Just Giving page has also been set up for donations to be made and this can be found at www.cutt.ly/ilminsterxmaslights . The lights committee has a number of large projects in the coming year and any support is appreciated.
"Each year traders and businesses in the town centre pay for a decorated tree to be erected but this year as a gesture during the Covid pandemic, the lights committee decided to offer the service for free - but a number of traders did still make their payment and we thank them for their gesture," said Mr Bonner.
"I would like to take this opportunity on behalf of the volunteers of the lights committee to wish all the people of Ilminster and district a very Happy Christmas and New Year."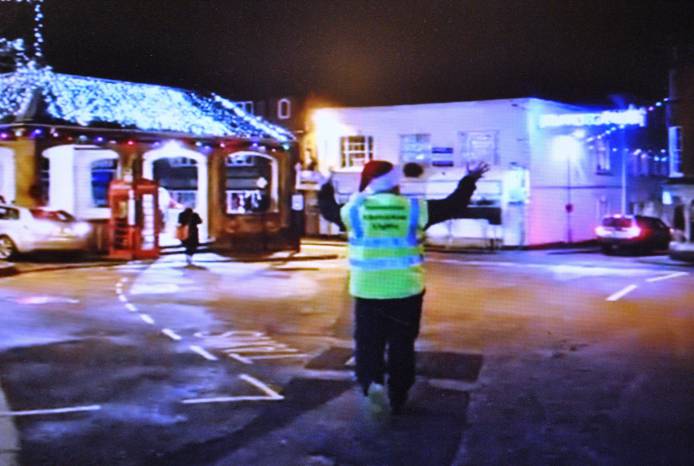 PHOTO: Taken from the Christmas Lights video which has been produced.
Tags:
News.