ILMINSTER NEWS: Ilminster is the new fashion house of Alice Temperley
THE former Gooch and Housego buildings in the centre of Ilminster have been given a new lease of life thanks to fashion designer Alice Temperley.
It has been a well-known secret among the town for several months now that the buildings which have stood empty for a number of years were being transformed into an exciting fashion house for the renowned designer.
Alice has forged a hugely successful international career in fashion designing with her creations worn by the Duchess of Cambridge and her sister Pippa Middleton, along with the likes of Penelope Cruz, Eva Mendes, Halle Berry and Sarah Michelle Gellar.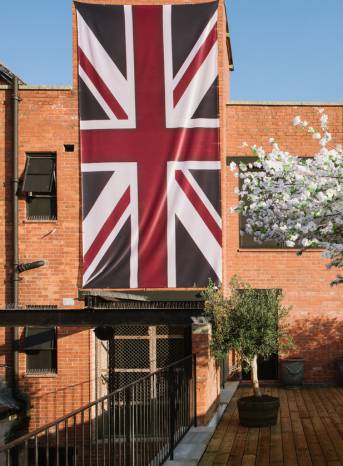 The Ilminster Press heard about Alice Temperley moving to Ilminster several months ago, but respected her wishes of not saying anything until the actual launch – although it has been widely talked about by local people.
We met with Alice a couple of weeks ago about her plans to transform the large Victorian buildings which have laid empty since Gooch and Housego moved to its current out-of-town site a number of years ago.
And she admitted that had it not been for the coronavirus pandemic and the subsequent lockdown then this project would never have happened.
Alice, who is a Somerset girl, said she was in Ilminster during the lockdown and was queuing up outside the Co-op store when she looked through the locked gates of the buildings and suddenly the seed of an idea came into her head.
"Somerset is the birthplace of the brand and the place that breathes life and magic, passion and freedom into my soul,' said Alice on her official website.
"Lockdown made me think a lot about what I want to stand for, where we are going and what's next for the brand. What's next for fashion, and what that means for the world. Like many people, I dug deep and decided to make some changes.

"We have always sought to share the Somerset dream with the world, and this is how we're going to do it."
The actual words used by Alice to describe what the buildings were like when she first got a proper look at what was behind the locked gates cannot be used here, but suffice to say that "pigeons" and their droppings featured prominently.
But, despite realising that a lot of work would be needed to transform the buildings, she liked what she saw.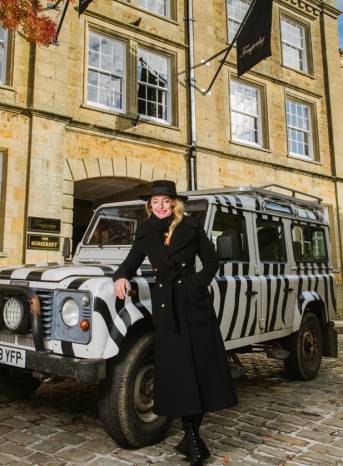 Her official website reports: "What began as a wild idea for Alice in the dark early days of lockdown soon became a fixation, then a plan, and after five months of labour, passion and true conviction, the doors to the brand's brave new world are finally open.
"Set in Phoenix Studios, in the main square of the picturesque town of Ilminster, the 22,000 square foot Victorian building is a multi-purpose headquarters housing the brand's design atelier and a training workshop; a store offering both current collections and archive pieces, and of course a bar, the Somerset, which will serve cocktails and cider from her parents' cider farm.
"But the move to Somerset is about more than a building. Temperley has always stood for craft and timeless luxury. This ethos was born and raised in the green hills of Somerset. By moving the brand's atelier, workshop, suppliers and some limited production to Somerset, the brand is blazing a new direction in fashion based on value, time, community and sustainability."
The Gooch and Housego buildings had been on the market and at one point Ilminster Town Council was looking at buying the vacant premises.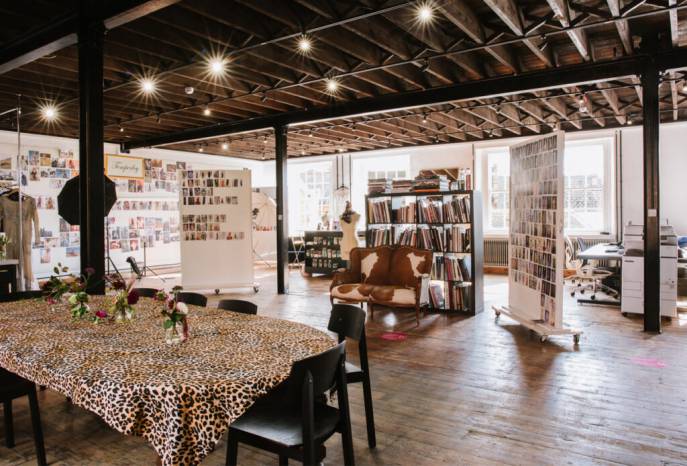 In June 2019 the council had announced that Gooch and Housego had put on hold plans to sell for six months to allow councillors to explore the possibility and feasibility of taking on the site for community use.
But the council decided in November that it would not be pursuing its interest any further.
It enabled Gooch and Housego to look for alternative buyers for the vacant premises.
Alice is a member of the British Fashion Council Advisory Board and enjoys speaking at key industry events. She is also involved with several charitable organisations, including recently becoming Ambassador for Women for Women International. Alice was awarded an MBE in 2011 for services to the Fashion Industry.
In 2018, Temperley London was awarded the Butterfly Mark by Positive Luxury for a commitment to responsible practices across innovation, social good, environment, philanthropy, and governance.
News of Alice Temperley's Ilminster venture has been reported in today's (Saturday, October 17, 2020) national press and on her official website. More news on this as we get it.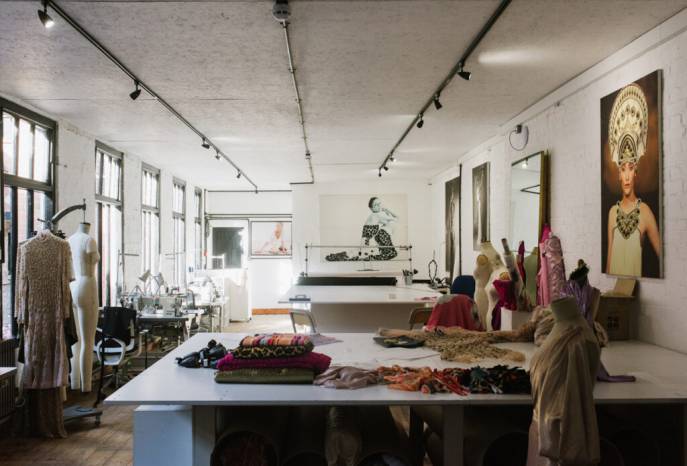 Photos courtesy of Alice Temperly's official website which can be found on this link: https://www.temperleylondon.com/ .
Tags:
News.