ILMINSTER NEWS: Jordans Courtyard going from strength to strength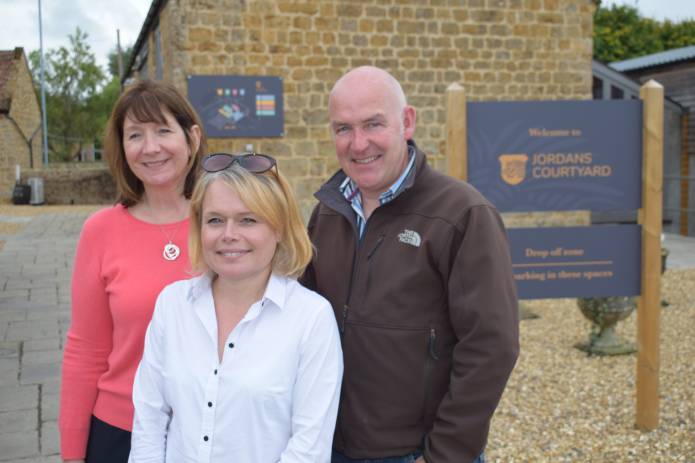 JORDANS Courtyard - a food, wellness and retail destination just outside Ilminster – has been celebrating its first year of successful trading.
The 1,000-acre estate at Horton Cross has been owned by the Speke family for six generations and until recently its major businesses had been arable farming and letting holiday cottages.
But the business saw an opportunity to launch a range of services not previously available locally, including a wellness and yoga centre, award winning cafe and terrace, gift shop selling local products, and venue hire for weddings and parties.
It approached Lloyds Bank for a loan, which forms part of its pledge to lend £1.5billion to South West firms this year, to support the refurbishment of some of the Grade II listed farm buildings into these facilities.
One year on from its launch, Jordans Courtyard has surpassed its sales targets by almost 20 per cent, and employs 15 people, with the view of increasing its workforce by 20 per cent in the next year.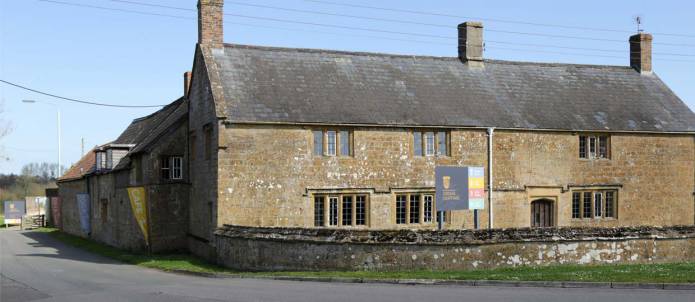 Jeff Speke, co-owner of Jordans Courtyard, said: "We have always wanted to make the most of the beautiful countryside, heritage property and biodiversity at Jordans Estate. Jordans Courtyard is set in beautiful hamstone buildings and currently provides a wellness and yoga centre, award winning café, gift outlet and a venue for weddings and events."
"Lloyds Bank has been by our side throughout the process, providing us with the funding needed to put Jordans Courtyard into motion. And, the results have been even greater than we could have ever hoped for."
The Jordans Courtyard project was helped with support from Lloyds Bank Commercial Banking and a £200,000 funding project.
Phillip Titherington, relationship manager for agriculture at Lloyds Bank Commercial Banking, said: "Jeff and the team had a vision for the estate, spotting an opportunity to offer something special to its visitors within an idyllic setting. We are here to stand by the side of businesses and can support plans to diversify like this, as part of our wider commitment to help Britain prosper.
"There has been a significant amount of interest in the new facilities over the last 12 months, and it is encouraging to see the business surpassing targets, jumping from success to success.
"We are looking forward to seeing what the future has in store for Jordans Courtyard, with more exciting announcements to follow later this year."
Go to https://www.jordanscourtyard.co.uk/ for more information from Jordans Courtyard.
Tags:
News.