ILMINSTER NEWS: Firefighters scrub up well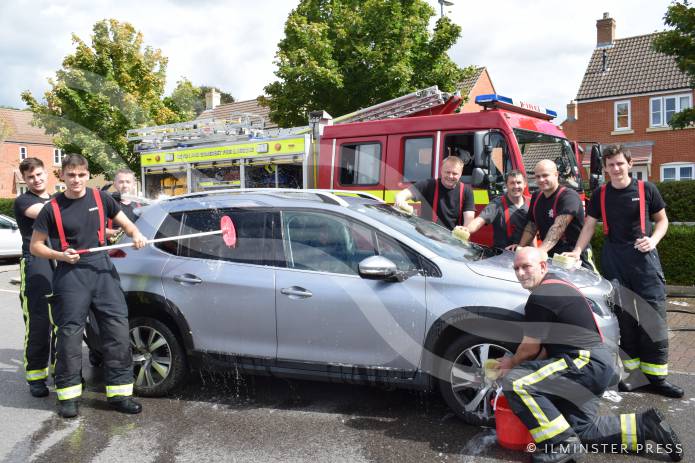 ILMINSTER firefighters would like to thank everyone who donated during their annual fundraising charity car wash event in the town.
The firefighters were at the car park of the Tesco store in town on Saturday, September 7, where they washed lots of cars.
In return the car owners made a donation to the Firefighters Charity – an organisation which supports members of the Fire Service, past and present, who need support from mental, physical and social burdens.
Meanwhile, well-known local Elvis tribute Barry Paull has presented the firefighters with a £150 donation from money raised at his local charity events. This will be added to the funds for the Firefighters Charity.
PHOTO: Christine Jones.
Tags:
News.